NEWS
Discover the latest news from the Bioline Jatò world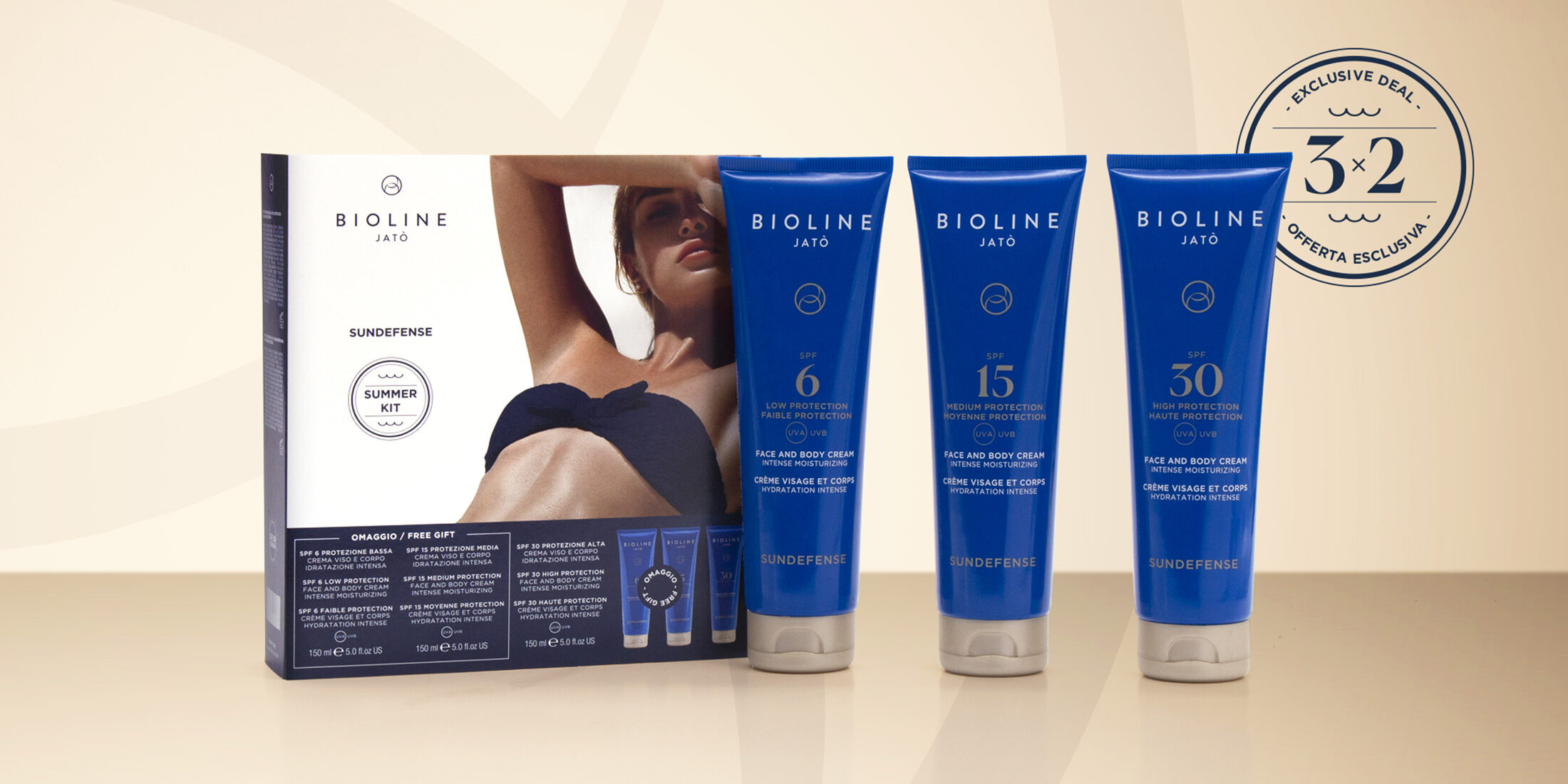 NEWS - 16 MAY 2022
Summer Kit: tutta la protezione che serve alla tua pelle in un kit esclusivo
This year Bioline Jatò's signature sun campaign will revolve around the precious SUMMER KIT, which combines SPF 30 face/body sunscreen 150 ml with 2 other face/body sunscreens - the SPF 6 and SPF 15, also 150 ml - with the aim of supporting customers during all phases of skin exposure to the sun.
An indispensable kit with three must-have products to take care of one's skin during the warmest months of the year.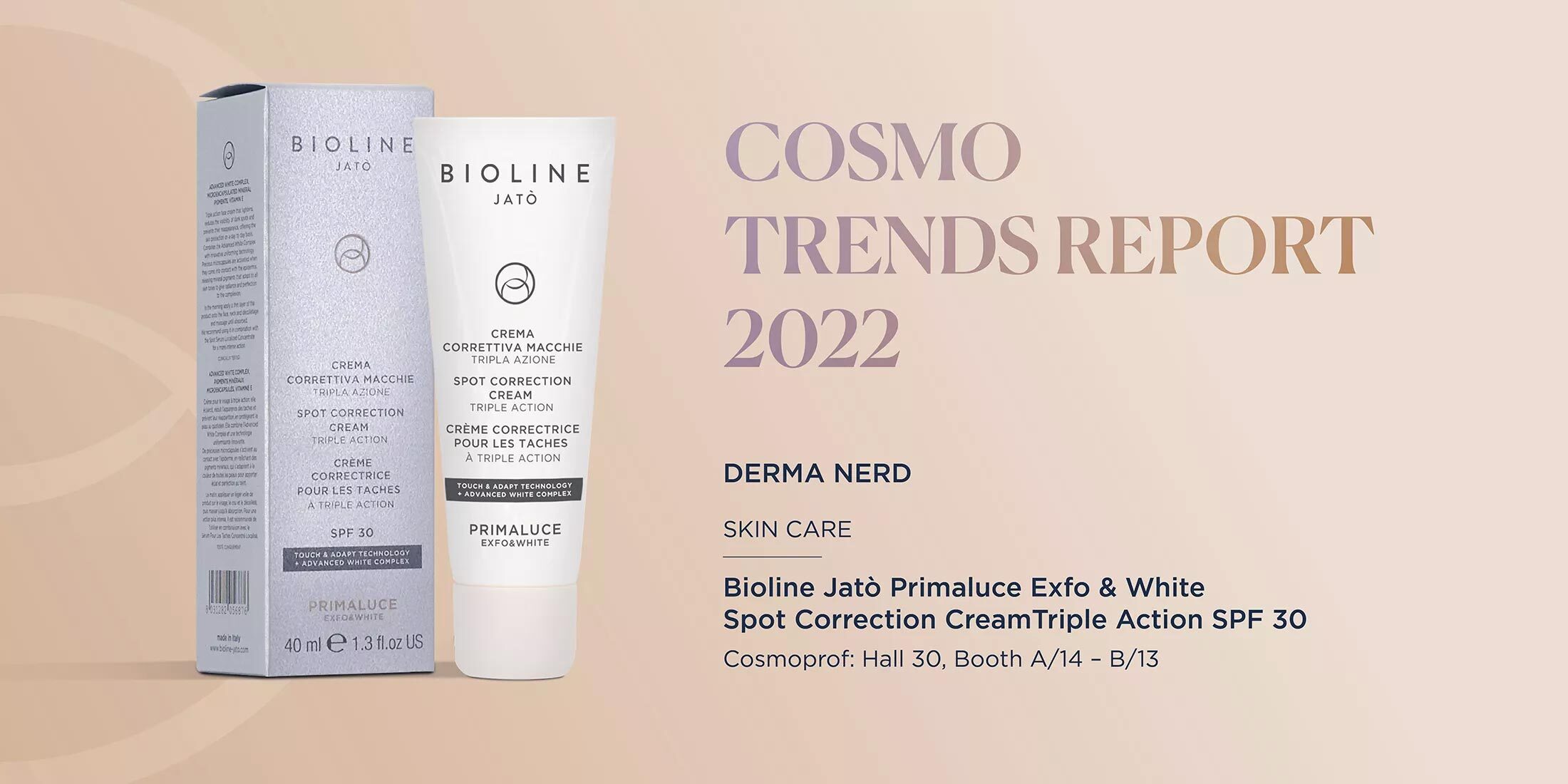 NEWS - 08 APRIL 2022
CosmoTrends Report 2022
The new CosmoTrends Report, the guide that illustrates the current market trends, created by Cosmoprof Worldwide Bologna along with Beautystreams, has selected the Spot Correction Cream Triple Action SPF 30 of the Primaluce Exfo&White line as one of the most innovative products of the year, among hundreds of products proposed for the Cosmoprof 2022.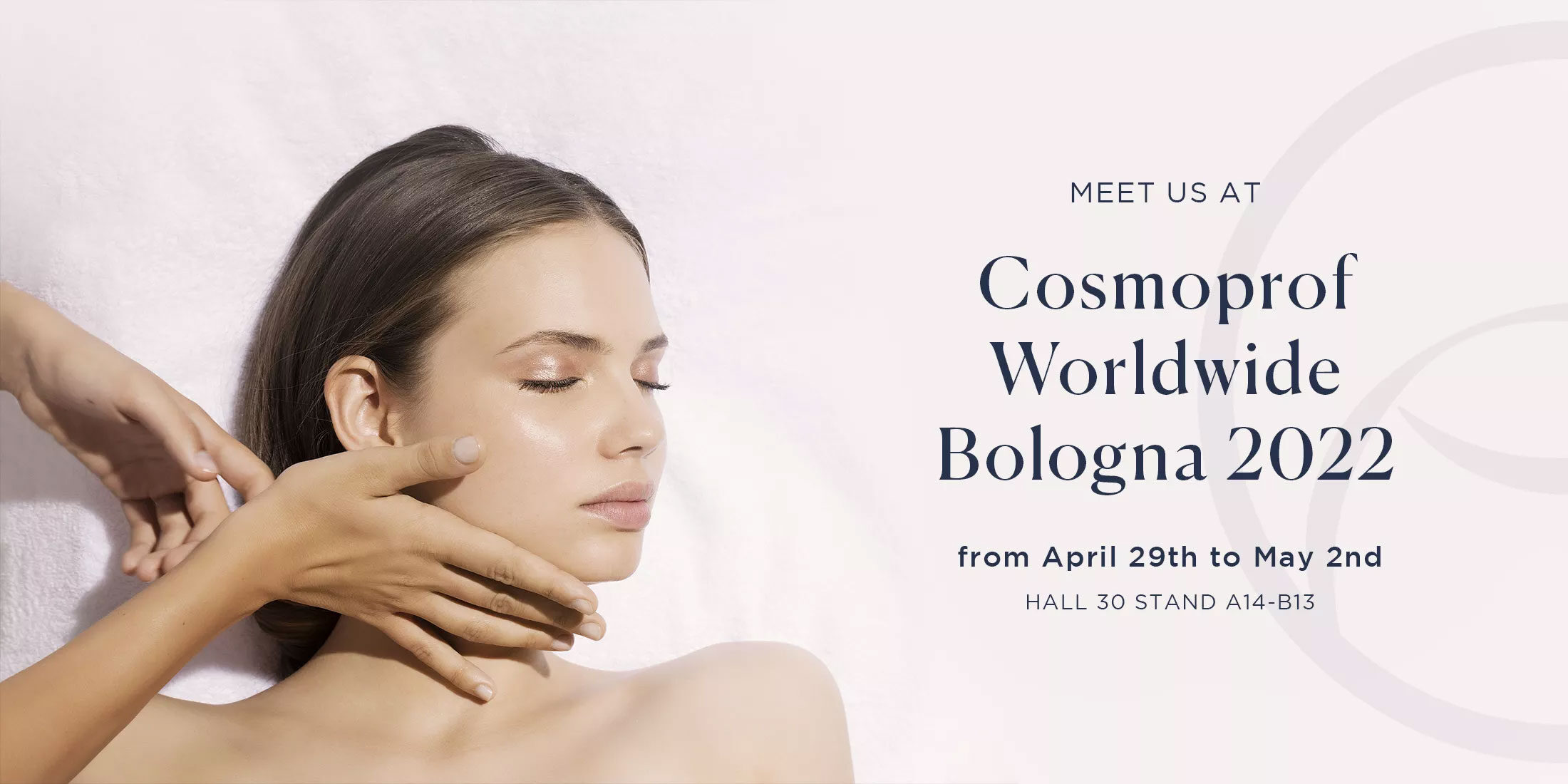 EVENTS - 05 APRIL 2022
Cosmoprof Worldwide Bologna 2022
Don't miss the occasion to meet the Bioline Jatò team at the prestigious Cosmoprof Worldwide Bologna 2022. This event is an international platform for the cosmetics and well-being business and a global leading fair for the professional beauty industry.

Come see us from April 29th to May 2nd at HALL 30 stand A14-B13!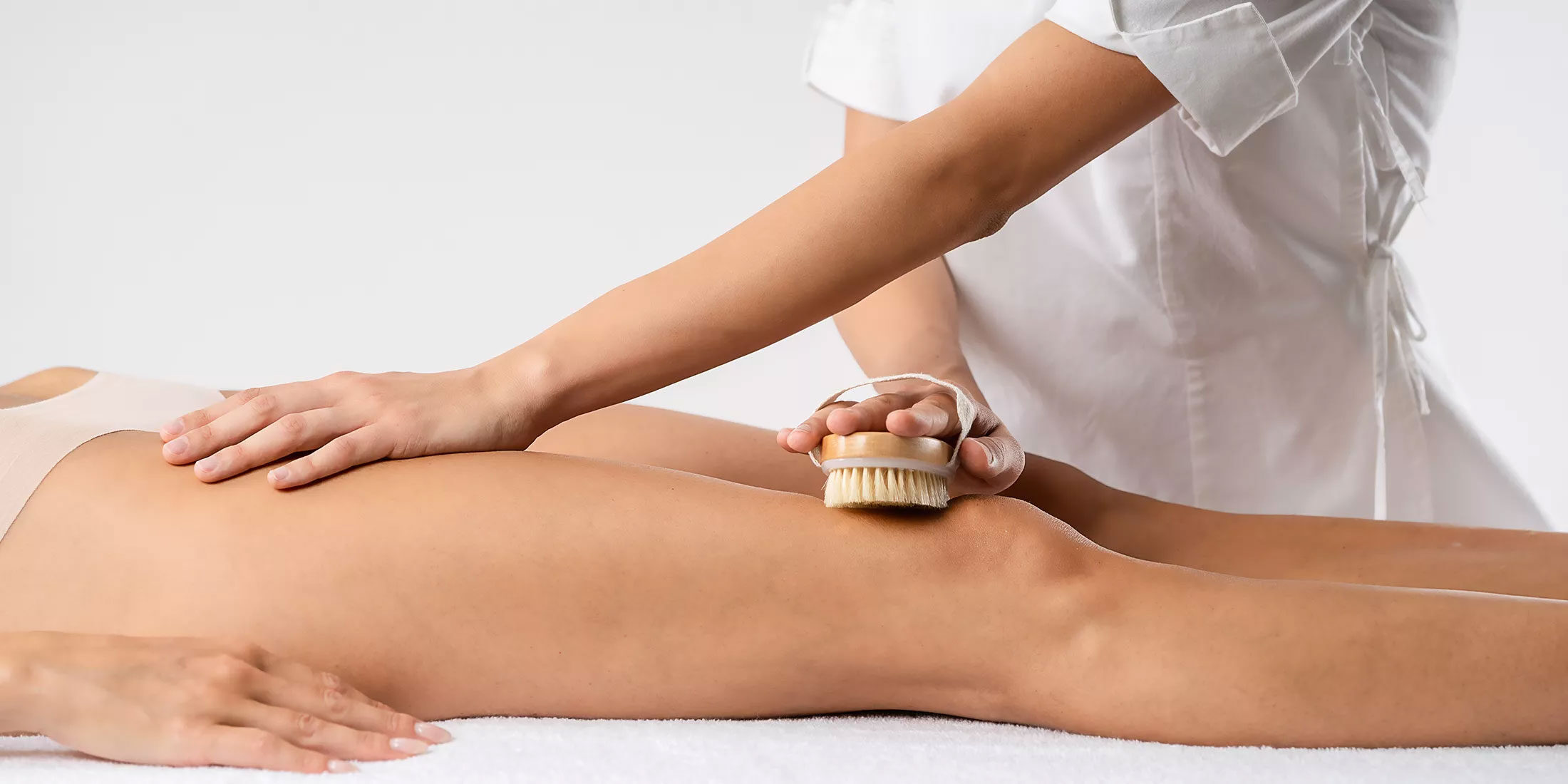 BIOLINE JATò - 01 APRIL 2022
Meso-Fit – Intensive treatment cellulite and body fat*
Meso-Fit is the new Bioline Jatò intensive treatment targeted to the blemishes caused by cellulite and localized fat deposits that completes and enriches the Body Concept professional proposal.
*Blemishes caused by cellulite and localized fat deposits.
KEEP READING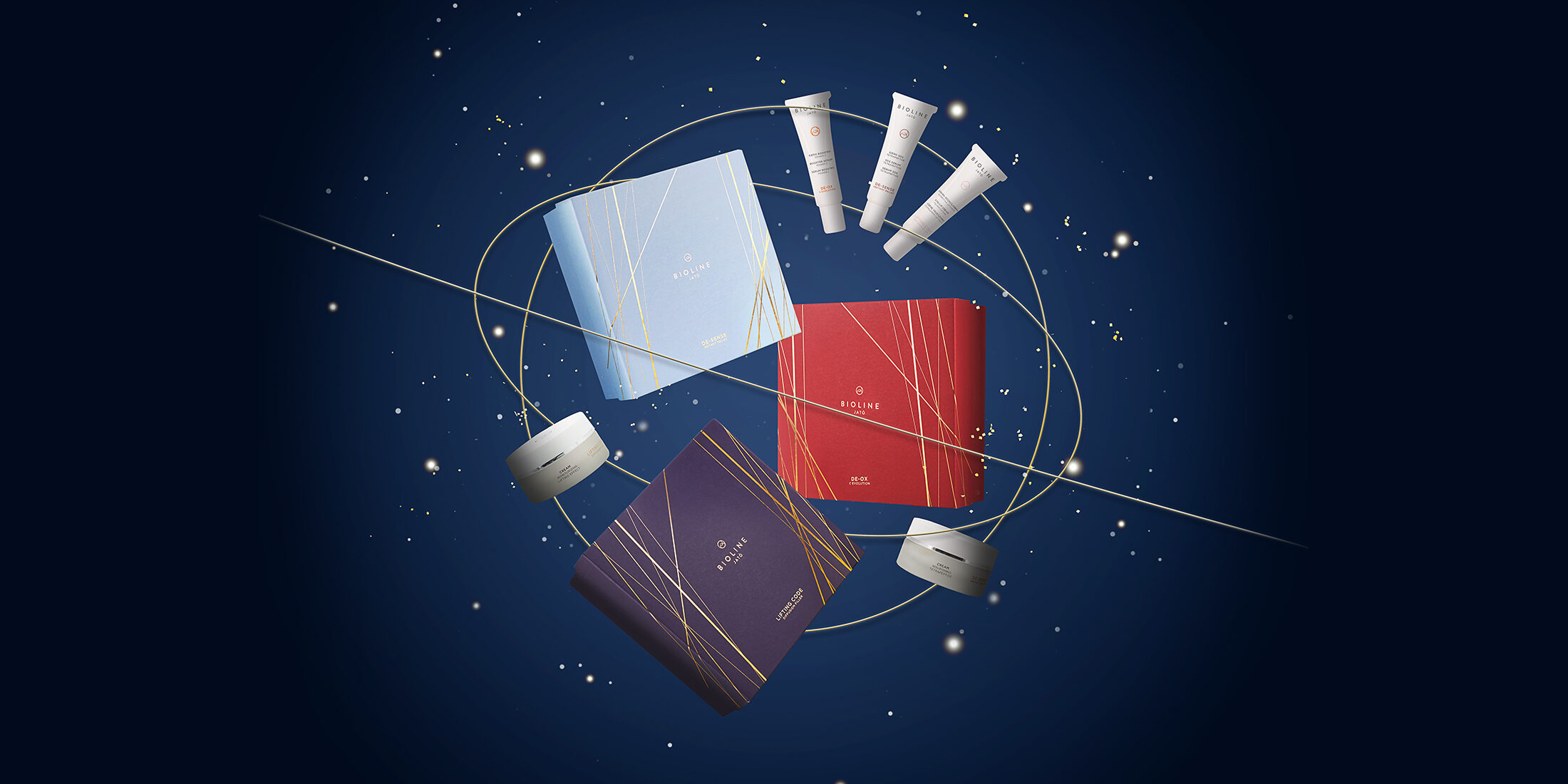 BIOLINE JATò - 23 NOVEMBER 2021
Christmas Boxes
Enrich your Christmas with the Bioline Jatò Christmas Boxes: three elegant kits with a sophisticated and precious packaging, for personalized home treatments. As a gift for you or for someone you love.
KEEP READING
BIOLINE JATò - 08 NOVEMBER 2021
Bioline Jatò – an established international brand
Typical Italian style and elegance, combined with the passion that characterizes the Corradini family, have transformed Bioline Jatò from a personal adventure to an established international brand, at the top of the professional cosmetics industry.

For more than 40 years, quality, safety and innovation have been essential features of every Bioline Jatò product. Often forerunners in the market, even today we are still able to innovate in formulas, methods and experience, to offer beauty solutions that exceed expectations.
KEEP READING
NEWS - 26 MAY 2021
Aqua+, Pura+, Dolce+ e Vita+
All the benefits of Aqua+, Pura+, Dolce+ and Vita+ in a single treatment: our beauty expert Laura explains how to use Pura+ Normalizing Mask, Dolce+ Intense Relief Mask, Aqua+ Intense Hydration Eye Contour Gel and Vita+ Supernourishing Cream to get the most out of each product by combining their properties.
KEEP READING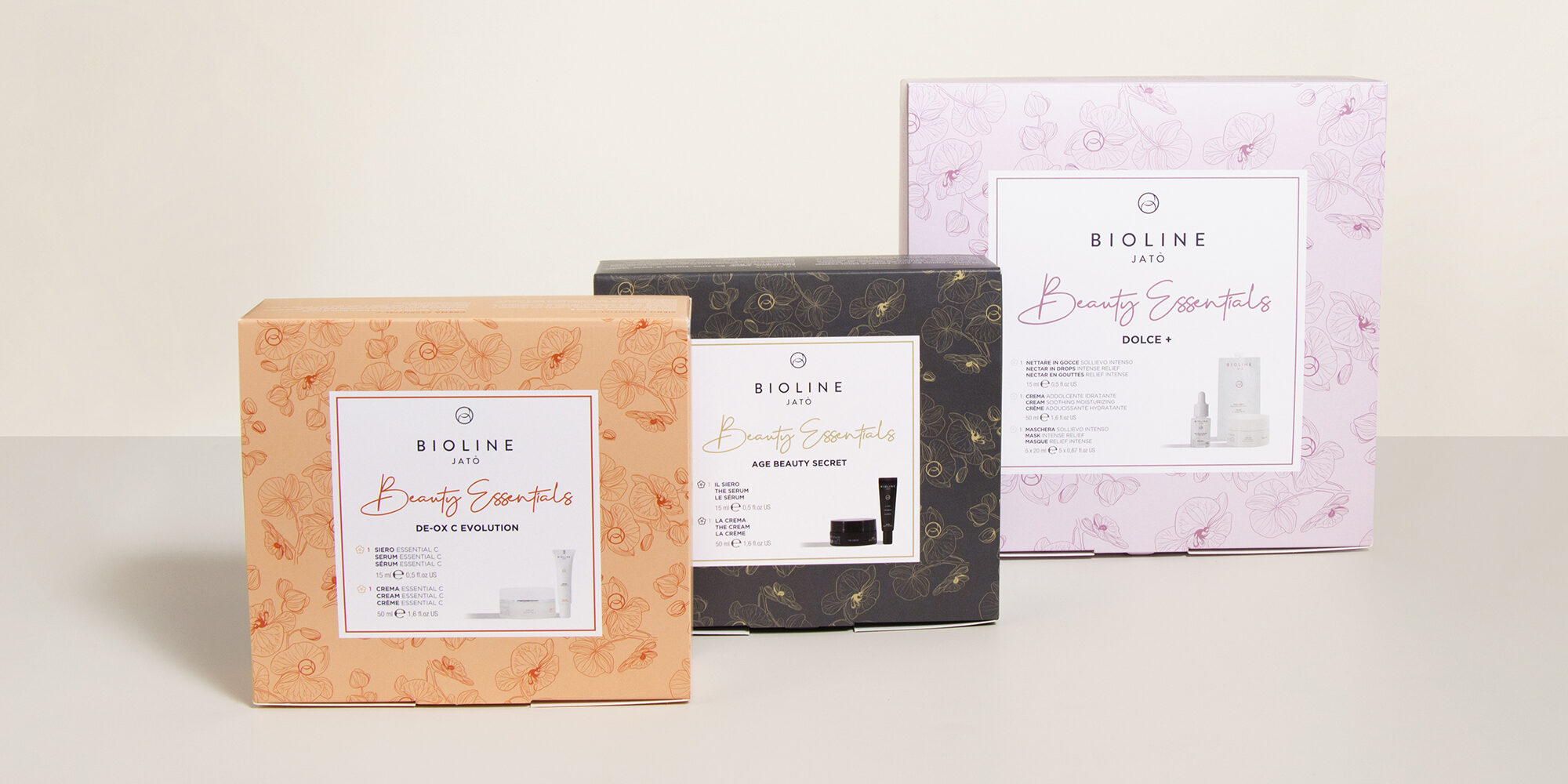 NEWS - 05 MAY 2021
Beauty Essentials
Face serum and cream are must-have products in the beauty routine. That's why we've included them in our new Beauty Essentials boxes!

Age Beauty Secret: to reduce the visibility of wrinkles
De-Ox C Evolution: triple vitamin C for stressed skin
Dolce+: to soothe sensitive skin

Choose the line that best suits your needs and take care of your skin.
NEWS - 16 APRIL 2021
24.7 Naturalbalance
Oxygenating, remineralizing, vitaminizing: our 24.7 Naturalbalance range of products and treatments balance the natural equilibrium of the essential elements and is suitable for all skin types, for both men and women, and for all seasons of the year. Thanks to its natural active ingredients, it awakens the skin vitality and provides comfort and radiance.
DISCOVER THE PRODUCTS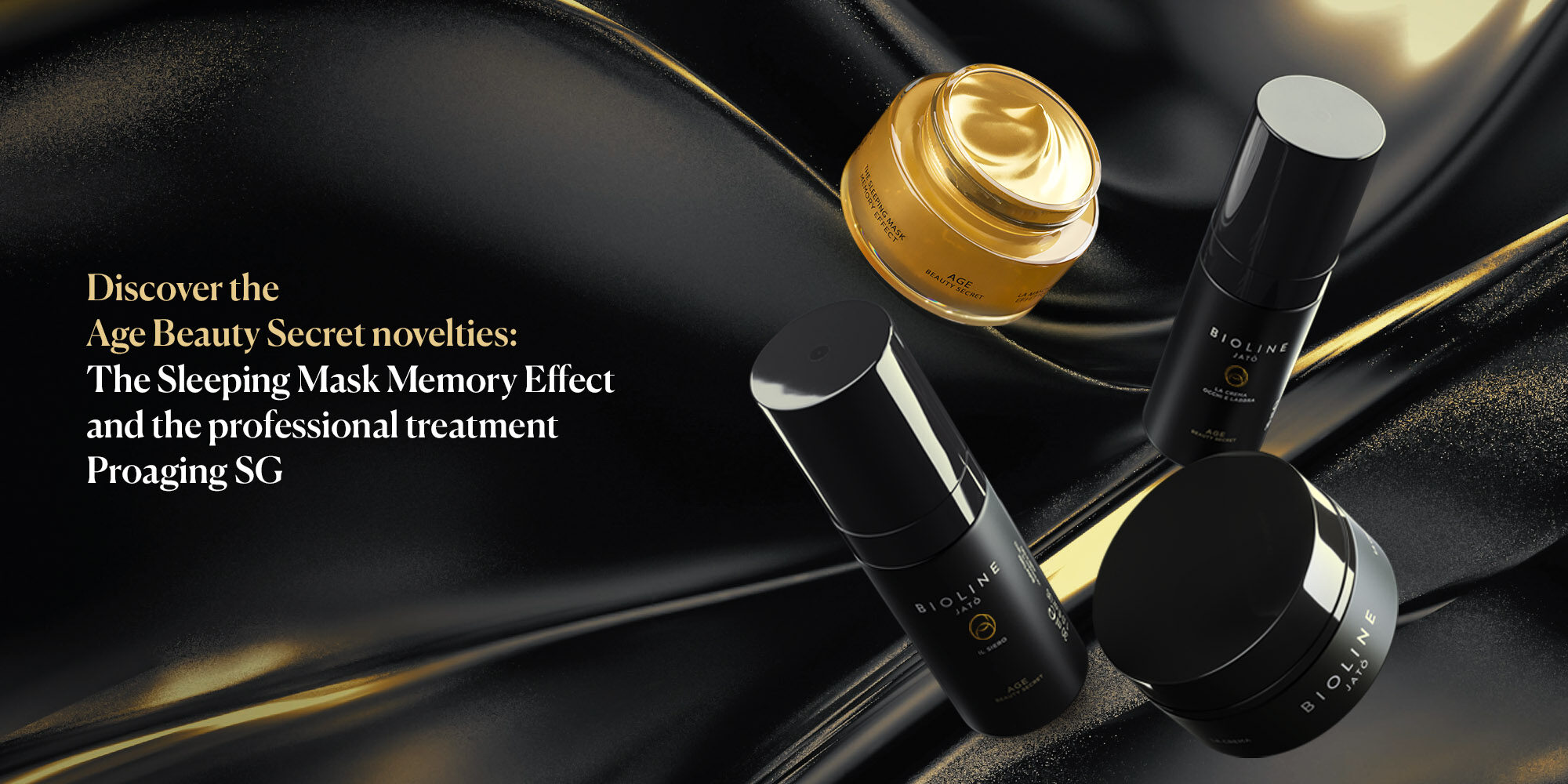 BIOLINE JATò - 09 APRIL 2021
Reawaken the skin's potential for youth
A revolutionary concentration of pure molecules, superfoods and hi-tech active ingredients enrich our exclusive Age Beauty Secret line.
More radiant and vital skin will regain new youth, day after day.
DISCOVER THE PRODUCTS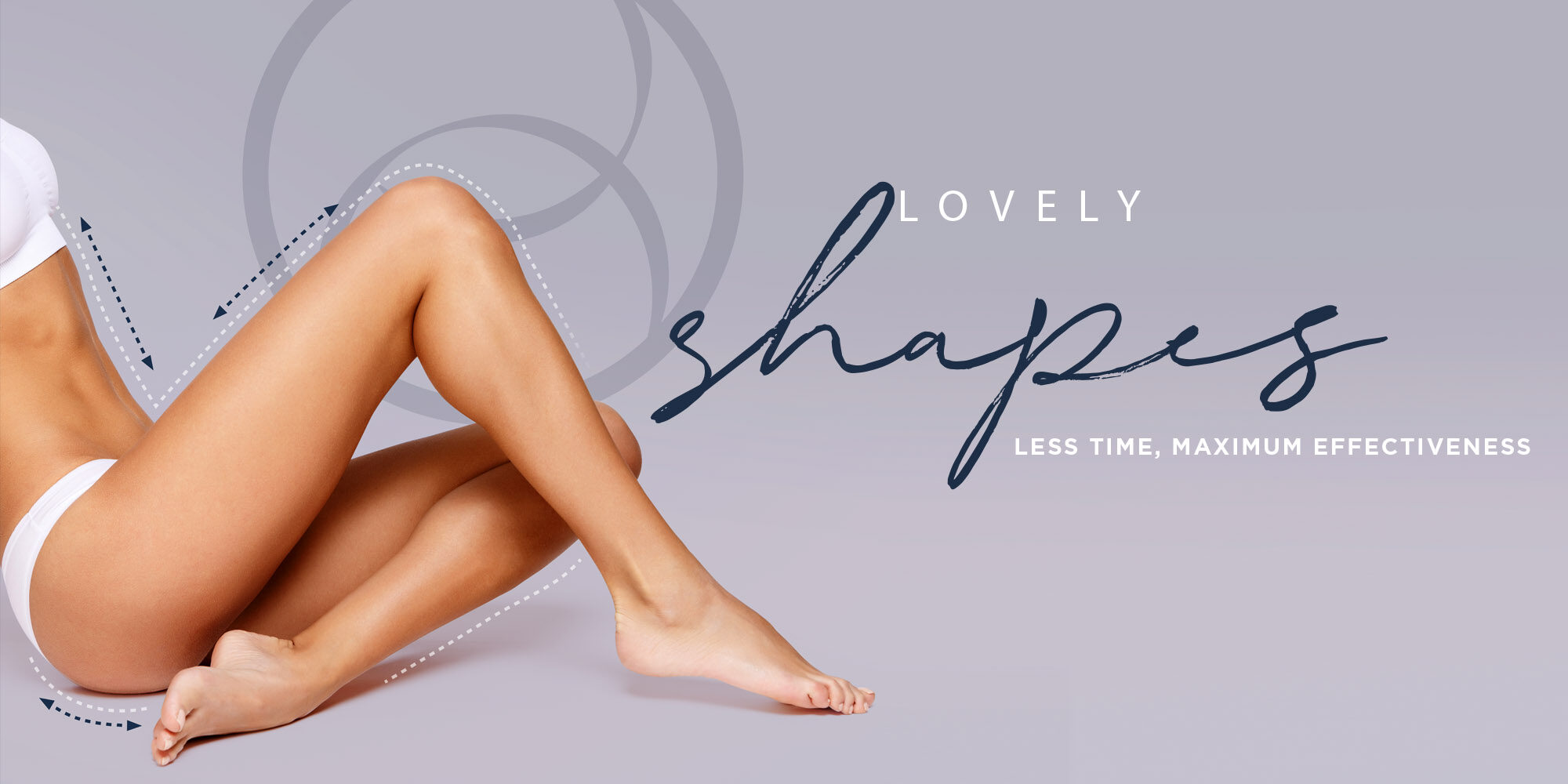 NEWS - 01 APRIL 2021
The summer-proof beauty strategy
Feel like getting back into shape? Take advantage of the Lovely Shapes promotion, available at the Bioline Jatò centres participating in the initiative! The new limited edition Active Treatment allows to experience the exclusive Bioline Jatò® System and the effectiveness of the Body Concept treatments and products.
NEWS - 22 MARCH 2021
Primaluce Exforadiance
The secret to visibly renewing your skin and shining a new light? Follow the tutorial with our Beauty Expert and try our Primaluce Exforadiance products, the highly effective cosmetic peeling for a long-lasting renewing and illuminating action!
KEEP READING
NEWS - 12 FEBRUARY 2021
Active Patch
Our Active Patches with continuous diffusion perform a shock action on critical areas of the body (hips, abdomen, buttocks and legs) thanks to a well-balanced concentration of functional substances and an innovative gradual release system, guaranteeing a prolonged effect that lasts up to 24 hours! Suited to both men and women, they are invisible under clothing, adhere perfectly to the body, can be applied in just a few moments and their soft material makes them comfortable both day and night.
KEEP READING
NEWS - 01 FEBRUARY 2021
De-Sense Instant Relief
Essential for highly reactive skin, the De-Sense Instant Relief products protect from hypersensitivity improving the skin barrier, for a uniform and luminous colour from morning to night. Try also the CC Cream Colour Corrector Pentapeptide with high-quality mineral pigments for a smooth complexion!
KEEP READING
NEWS - 28 DECEMBER 2020
The Peptide Pearls of Lifting Code Diffusion Filler
The Peptide Pearls of Lifting Code Diffusion Filler offer a powerful combination of two concentrated booster serums, enclosed in precious single-doses, with a visible stretch and anti-gravity effect. An unprecedented synergy of two active peptides, in the purest form and in the highest concentration, for a shock treatment with maximum effectiveness and an ultra-targeted action that will make your skin look smoother and more revitalized than ever!
KEEP READING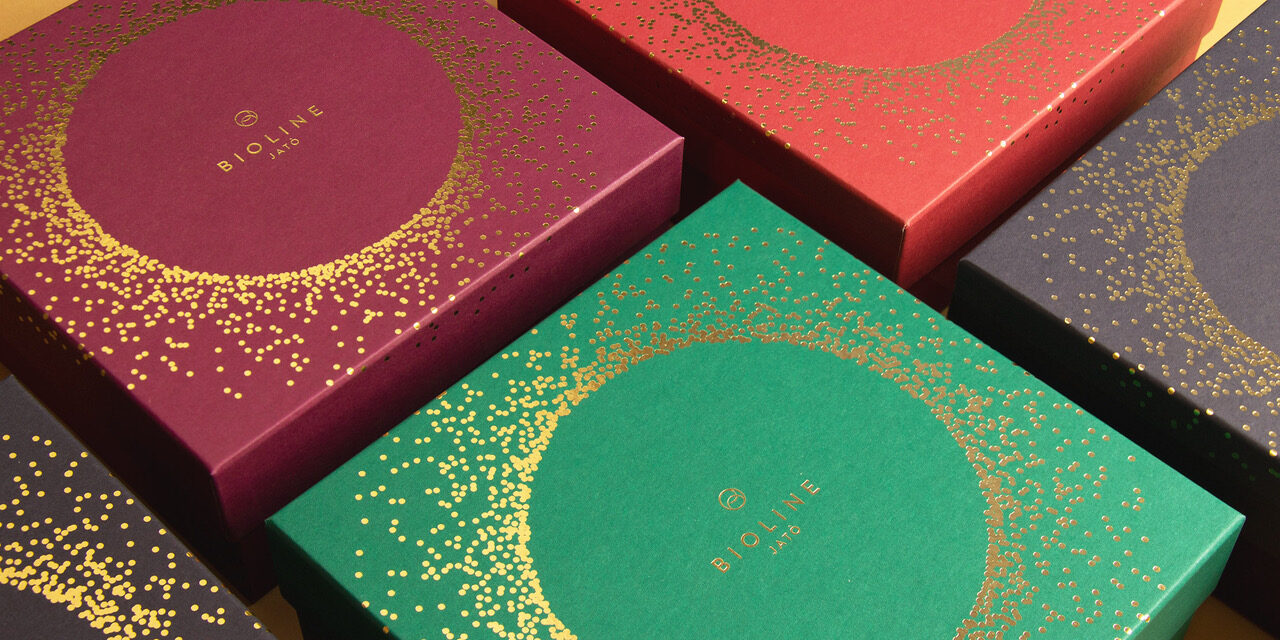 NEWS - 24 NOVEMBER 2020
Beauty Boxes
Light up the holidays with the Beauty Boxes: four elegant limited-edition boxes, for personalized home treatments. Some of our high-quality bestsellers enclosed in an exclusive gift box.

KEEP READING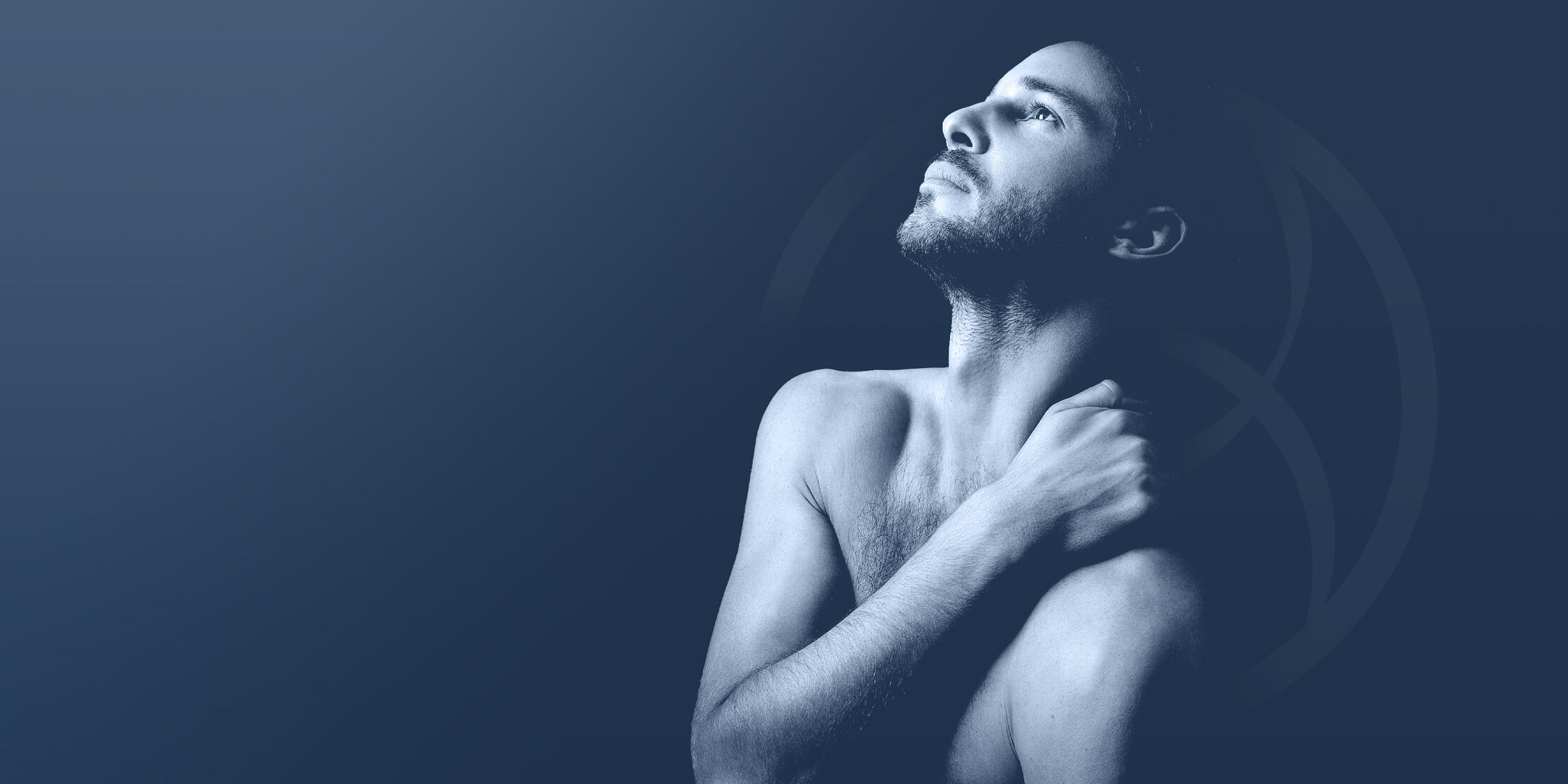 NEWS - 10 SEPTEMBER 2020
Man – Mineral Skincare
Discover the multifunctional effectiveness of the new Man line. Multi-purpose products that carry out several actions simultaneously, for reliable aids to men's daily beauty routine.
Innovative formulas, based on precious minerals, meet the main needs of men's skin: skin aging and stress, shaving irritation and sensitivity, excess sebum and impurities.
Even in the salon, the renewing and purifying Mineral Age treatment, in synergy with the exclusive Bioline Jatò® System, has been especially designed for men. A brief pause from the madness of modern life that offers visible, long-lasting results.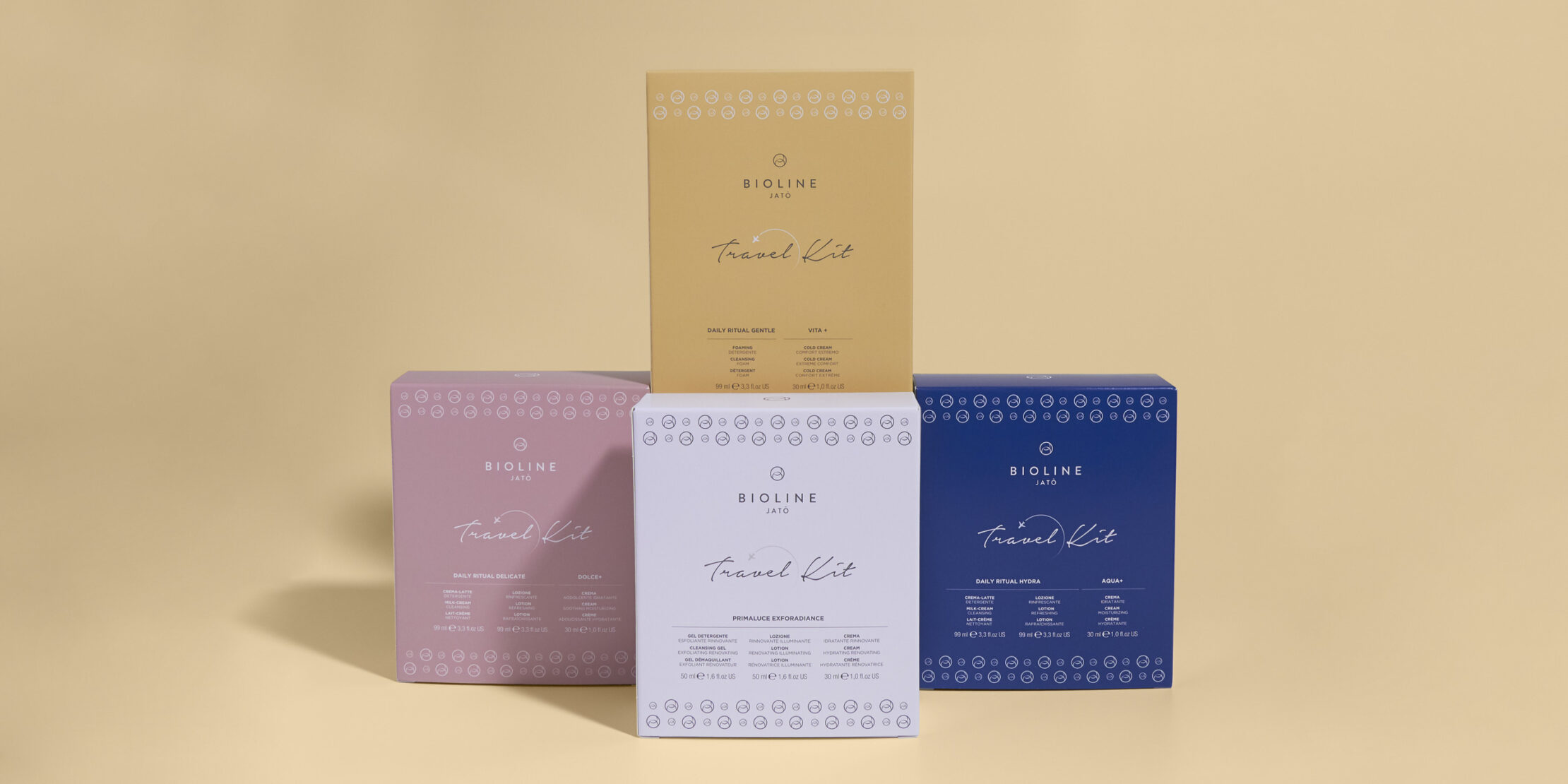 NEWS - 31 JULY 2020
Traveling, weekend getaways or days spent at the pool? The new Travel Kits by Bioline Jatò are the perfect solution to cleanse, hydrate, protect and nourish the skin while away from home!
Are you looking for both efficient and handy skincare products to take with you? The new Bioline Jatò Travel Kits suit all skin needs: PRIMALUCE EXFORADIANCE to cleanse and restore, AQUA+ to hydrate, DOLCE+ to protect and VITA+ to nourish it. Ideal to pop into your suitcase for a beach or mountain holiday, for a weekend getaway, and for a regenerating day at the pool too!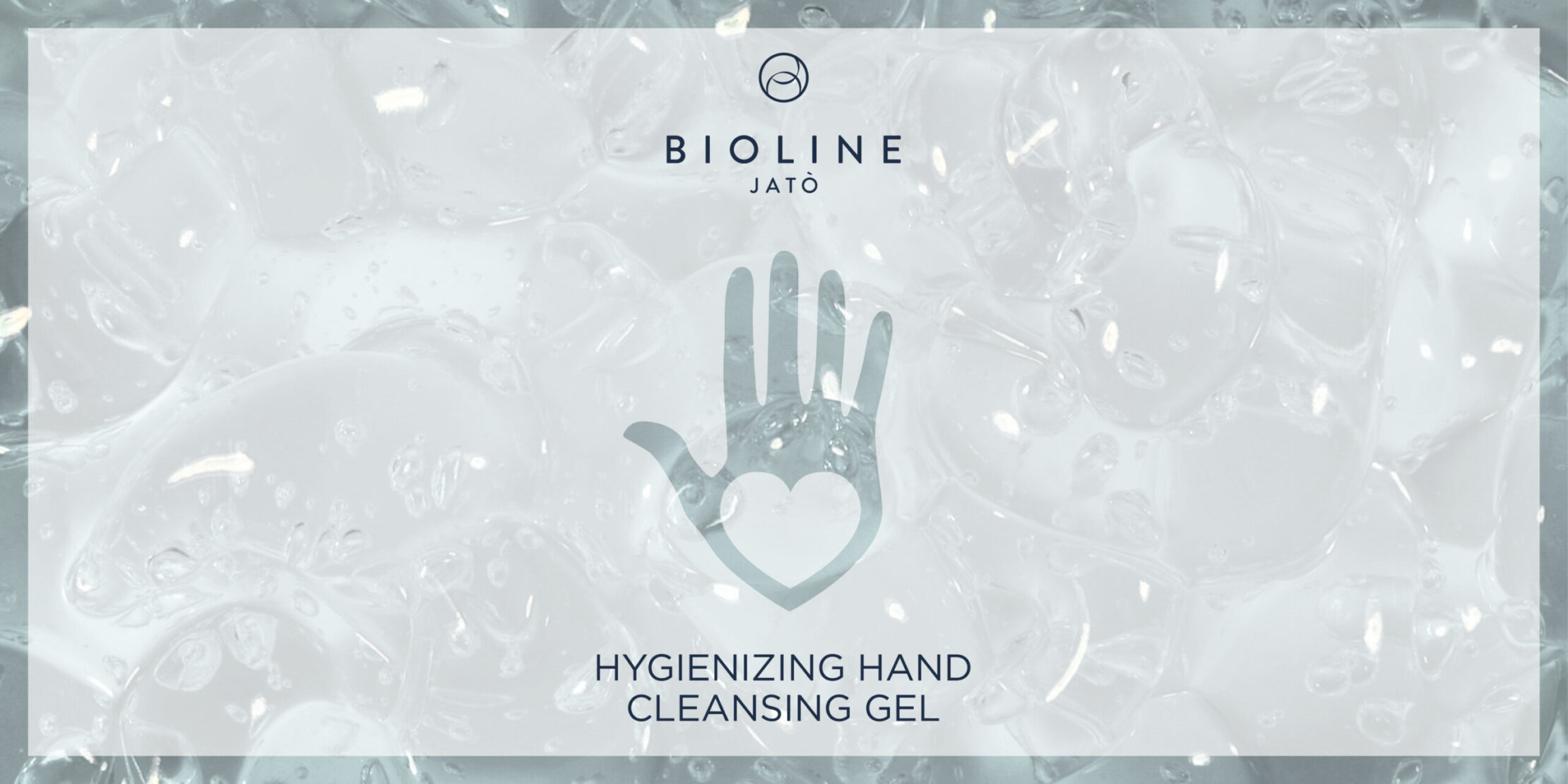 NEWS - 23 JUNE 2020
Hygienizing Hand Cleansing Gel
Hands are the parts of our body most subject to contact with germs and external agents; thus, it is fundamental to hygienize them correctly.

The new Bioline Jatò Hygienizing Hand Cleansing Gel is a product with a high concentration of alcohol (at 79% alcohol volume percentage) in full compliance with the official regulations, which suggest hydroalcoholic gels must contain at least 60% alcohol volume percentage in order to guarantee their hygienizing properties. Its gel-like texture makes it easily absorbed and it does not need to be rinsed; it also gives hands a softer touch and a feeling of immediate freshness to the skin. The formula is both fragrance and colour free.
The product is available in two sizes:

- 100 ml, handy and easy to use outdoors, in the office, on public transportation, and so on;
- 500 ml, suitable for use in beauty salons, in the office, and ideal for home use.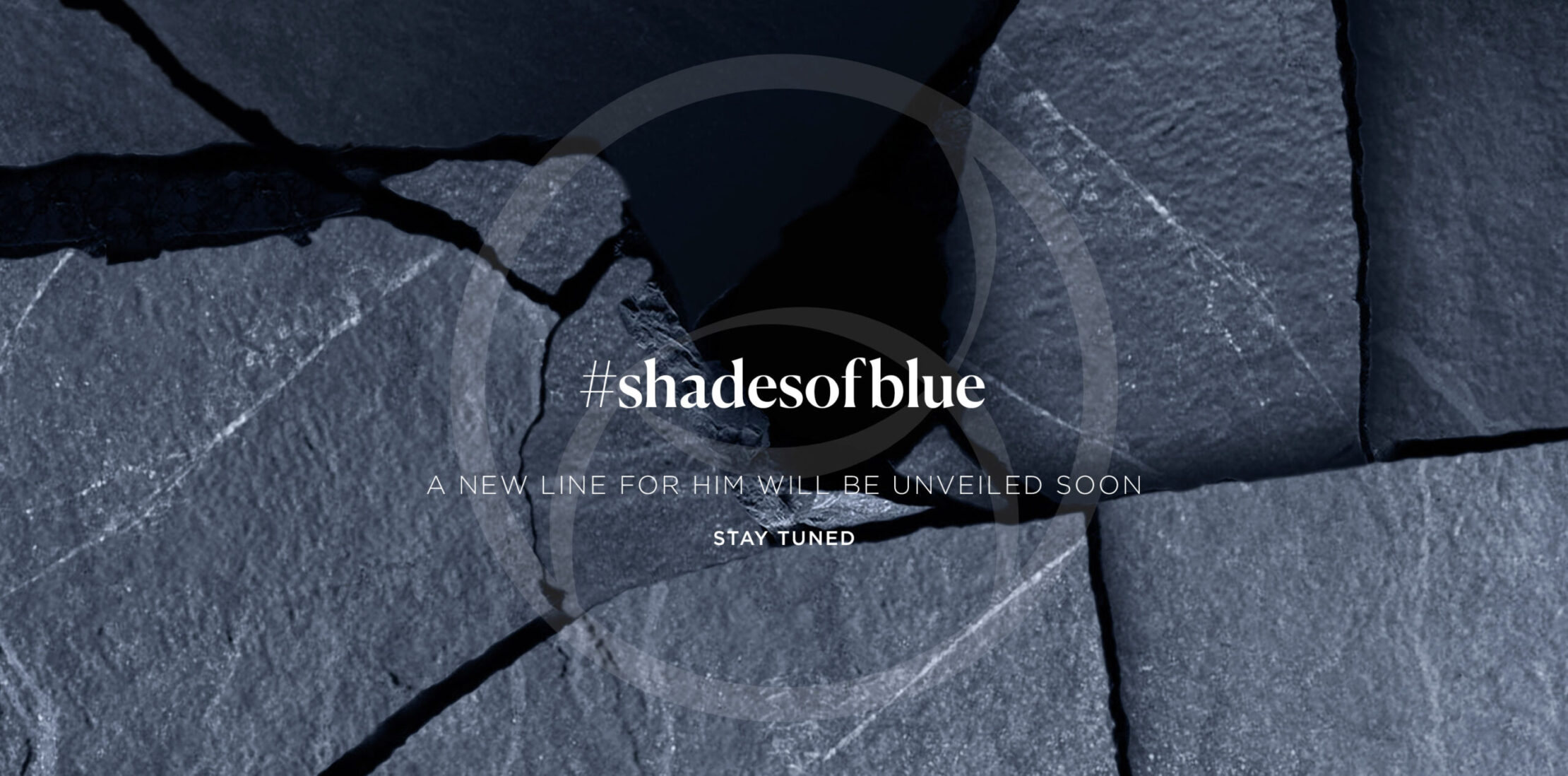 NEWS - 15 JUNE 2020
Coming soon
The skincare routine is a ritual that is also for men. This is why we have decided to take advantage of over 40 years of experience and devise a line of effective and multi-action products for men, distinguished by its desirable combination of active mineral ingredients.

Keep following us to find out more.

#shadesofblue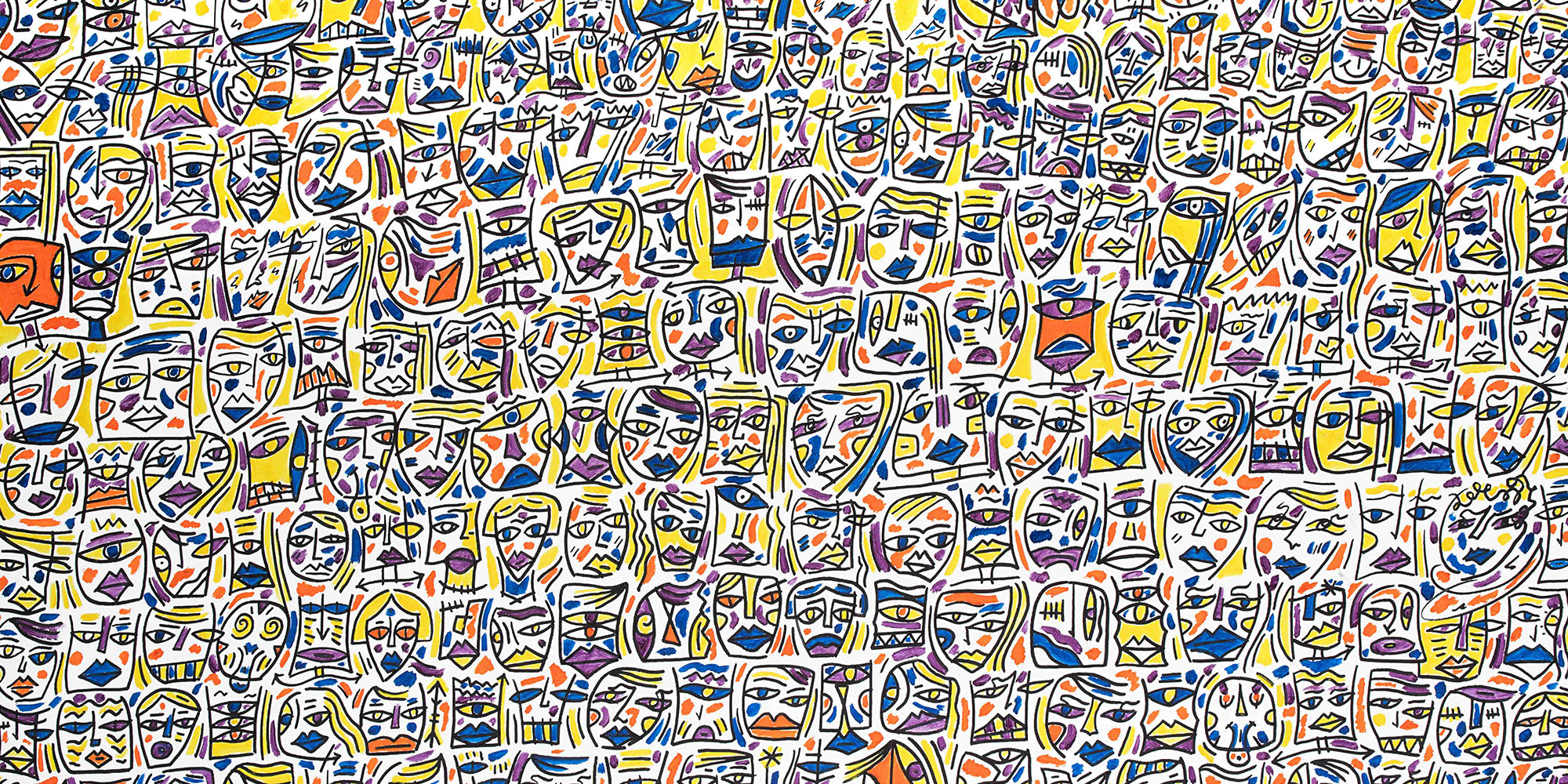 BIOLINE JATò - 07 APRIL 2020
#BiolineJatocares
I am at home, like all of us. And it has to be like this.
In my mind many memories of the staff, of the distributors, of the skin therapists and of all the people that my family and I had the pleasure to have a relation with, during the past 40 years.

With all of you we share the values of sincerity, of respect, of cooperation and charity.
I keep on thinking with love and gratitude to the meetings, the seminars, the parties and the events that marked our professional lifes.

Over the last 15 years we have been discovering Italy and its infinite beauties together with everyone we had the honour to share our project with. Capri, Napels, Rome, Catania, The Dolomites, Florence, Lake Garda, Venice.
Today our beautiful Italy, together with the rest of the world, is fighting an invisible common enemy; therefore I believe we need to share a message of strenght and hope.

I take the inspiration from the message in the painting that Bioline Jatò dedicated to everyone to celebrate its 40th anniversary:

"When people, with their differences, come together they create a work of art."

The team work is our magic.

Together we will manage to get through this difficult time.

See You soon

Clara Macchiella Corradini
Bioline Jatò Founder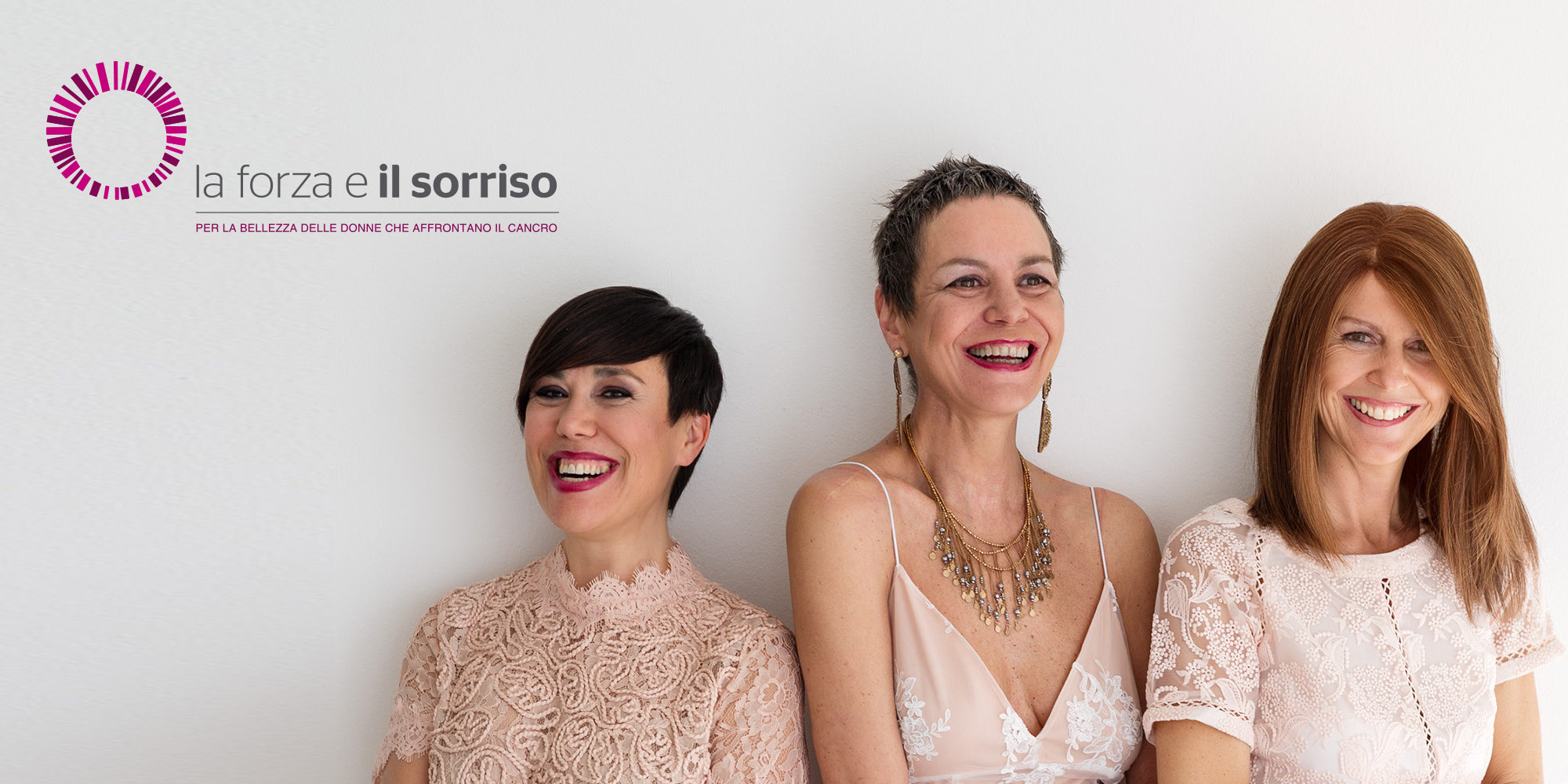 NEWS - 20 JANUARY 2020
La forza e il sorriso Onlus
Since 2007, La forza e il sorriso Onlus, affiliated with the American Look Good Feel Better, organizes in Italy free beauty laboratories for women in cancer treatment. At Bioline Jatò we believe in beauty, as a balance between wellness and health and we are very pleased to support this project.
La forza e il sorriso Onlus works with 57 Italian hospitals/organizations, with a total of 500 volunteers. Since the beginning, it has completed 3.500 beauty laboratories, with 16.000 women.

Image © Elena Kloppenburg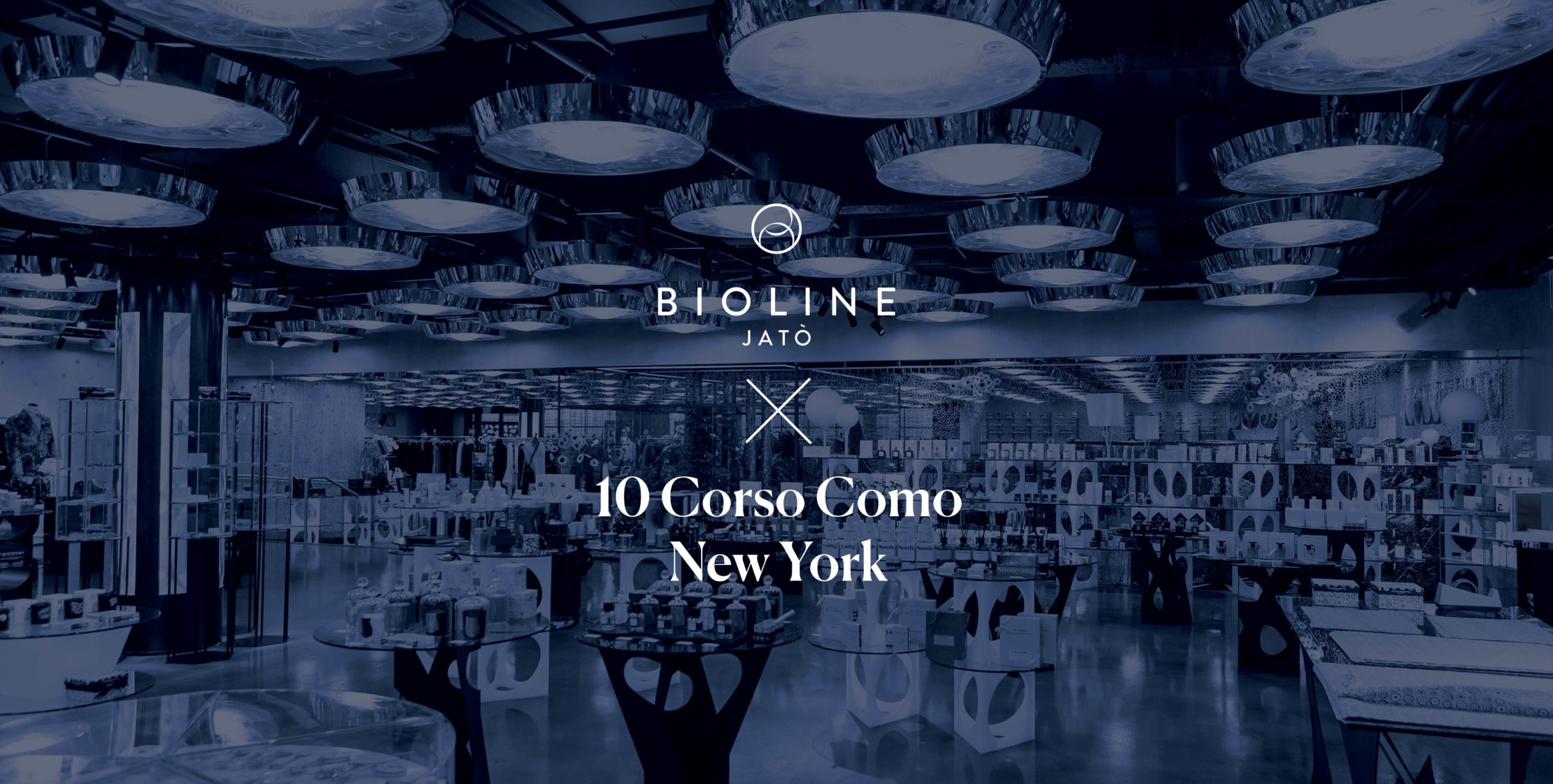 NEWS - 14 NOVEMBER 2019
New York: Bioline Jatò at 10 Corso Como
We are happy to be at the special holiday beauty pop-up of 10 Corso Como New York from November 14, 2019 until January 3, 2020.
Originally from Milan, 10 Corso Como is the premier luxury concept destination that blends fashion, design, art and lifestyle in a unique, carefully curated experience.
NEWS - 31 OCTOBER 2019
Bioline Jatò – 40th Anniversary
For 40 years we have been listening to the needs of your skin, which is unique, just like you. From the experience of continuous research, we draw the future of skincare. Come and share it with us. #abeautifulsecret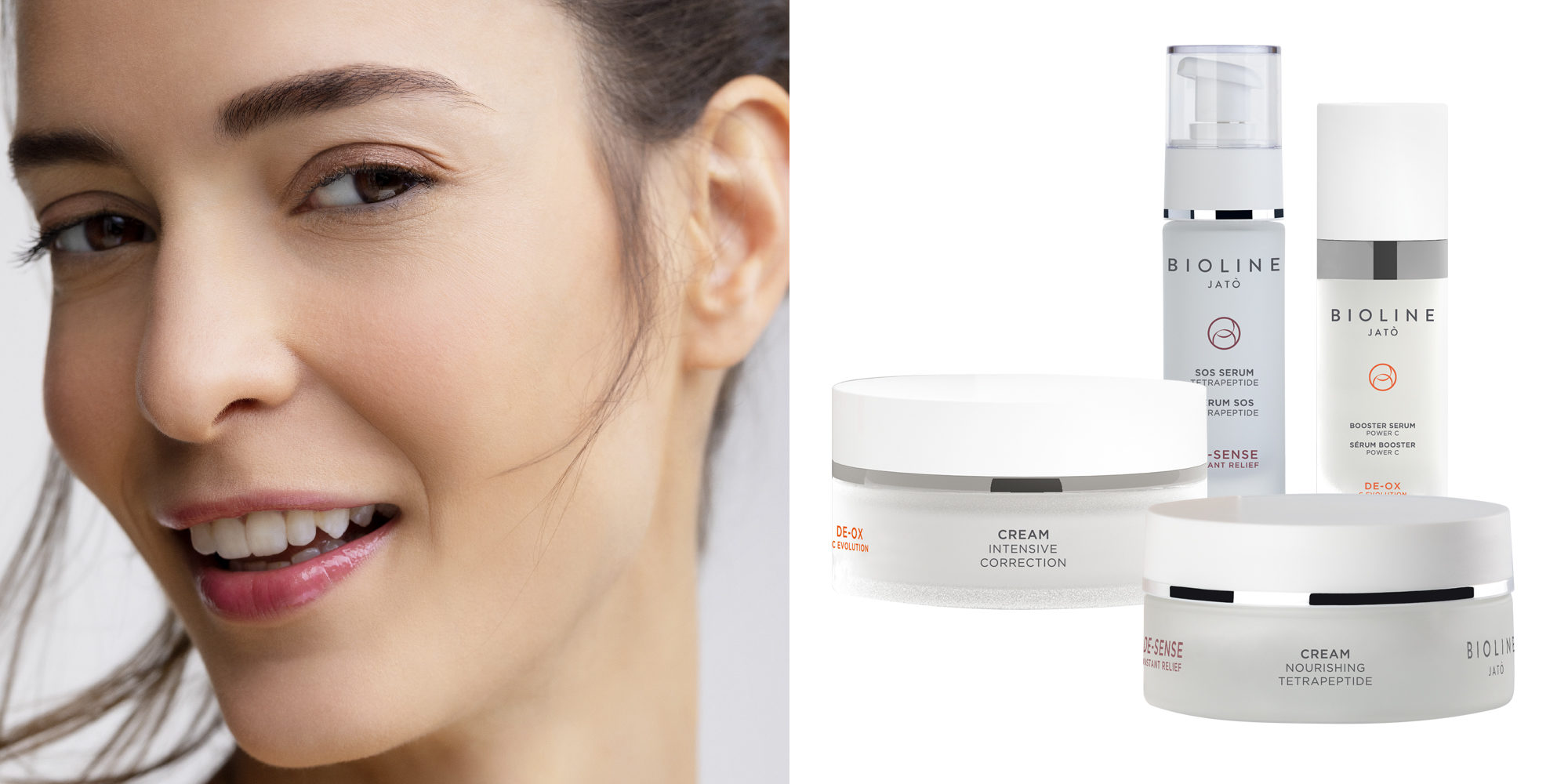 BIOLINE JATò - 16 OCTOBER 2019
Urban Screen
Temperature changes, pollution and UV rays are source of stress for the skin and can damage it. Biomimetic peptides, multifunctional complexes and vitamins are the basis of DE-OX C Evolution and De-Sense Instant Relief lines that, combined with each other, are designed to keep the skin naturally youthful. Ask your skincare specialist for more information about the promotion.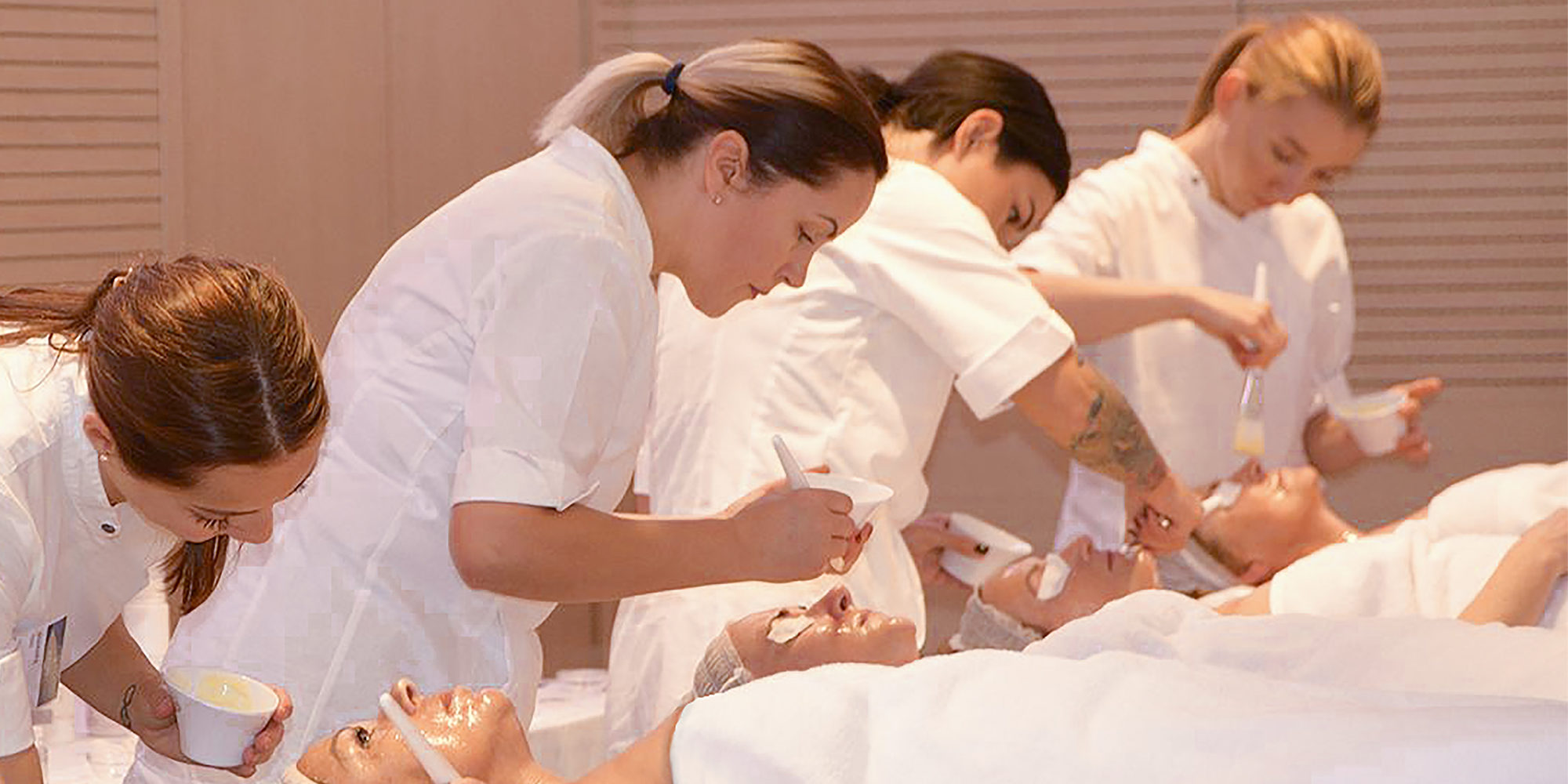 EVENTS - 10 OCTOBER 2019
International Beauty Meeting Rome 2019
ROME, October 6-9 2019. We would like to thank all the 140 beauty experts who joined us, from 15 countries, at the 2019 Bioline Jatò International Beauty Meeting. It was a real pleasure to share with you three days of priceless inspiration with new products and treatments presentations, team working, fun and cultural experiences.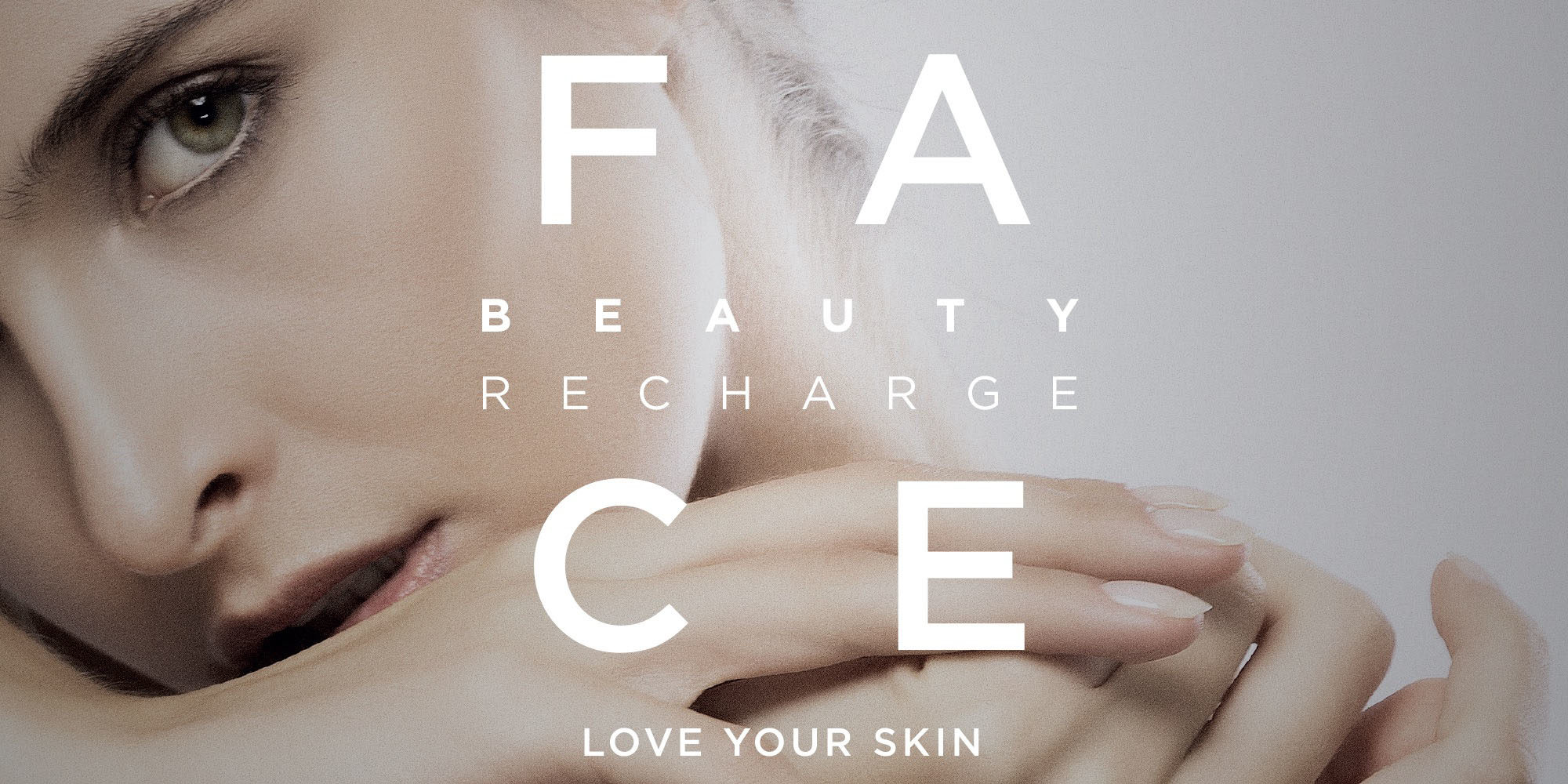 BIOLINE JATò - 04 OCTOBER 2019
Face Beauty Recharge
Face Beauty Recharge is an intensive path with an immediate action that reduces the look of skin aging signs, wrinkles and dull complexion. Exfoliating, lifting and volumizing, it is the perfect synergy of professional treatments and homecare products. Find out more about the promotion at your nearest Bioline Jatò beauty center.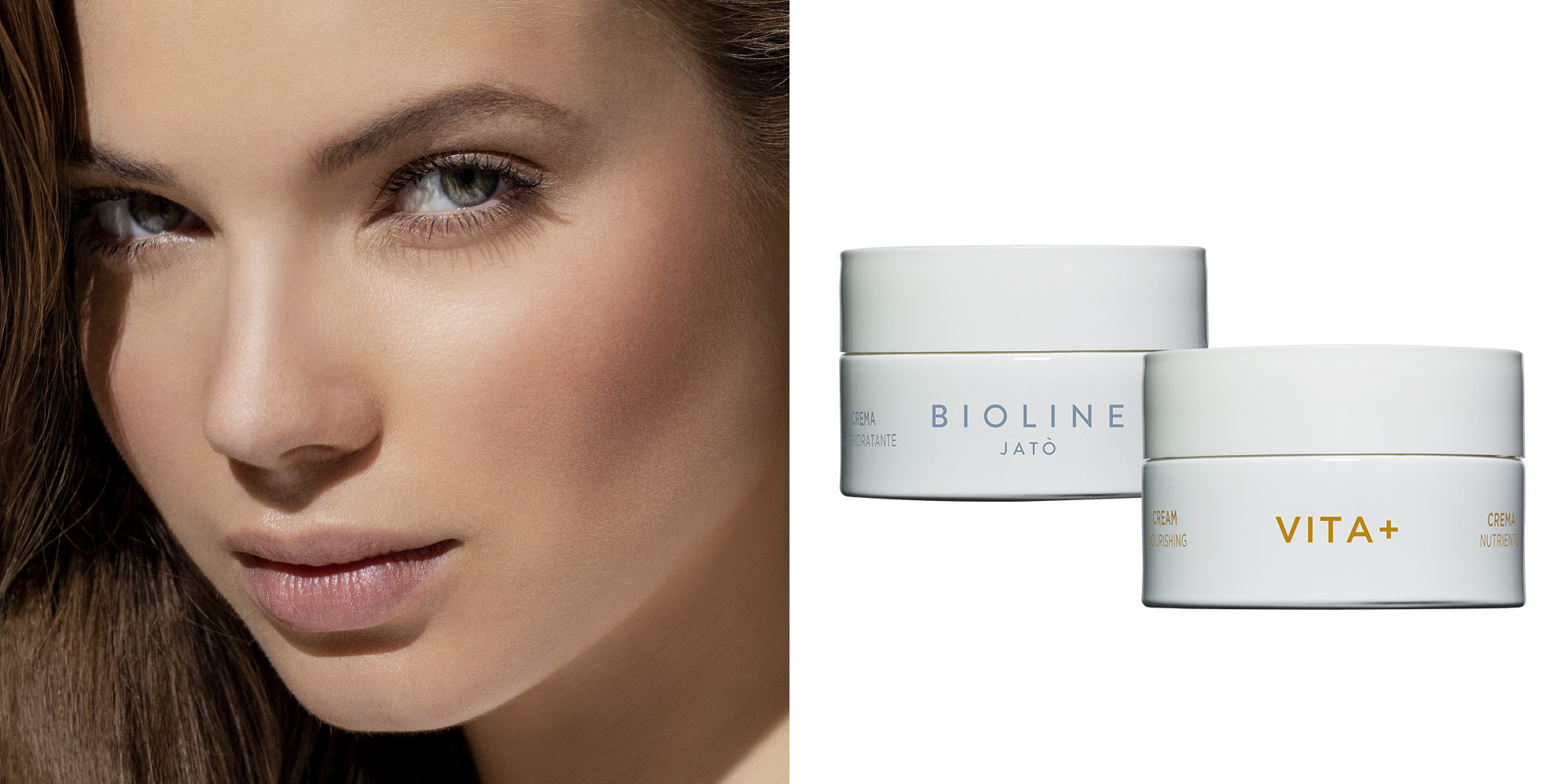 BIOLINE JATò - 23 SEPTEMBER 2019
Revitalize your skin
Summer can lead to skin water loss and brightness reduction. Bioline Jatò proposes two rebalancing solutions to restore the optimal level of hydration and to provide immediate nourishment: Aqua+ and Vita+. Ask your skincare specialist for more information on the promotion and for a personalised consulting.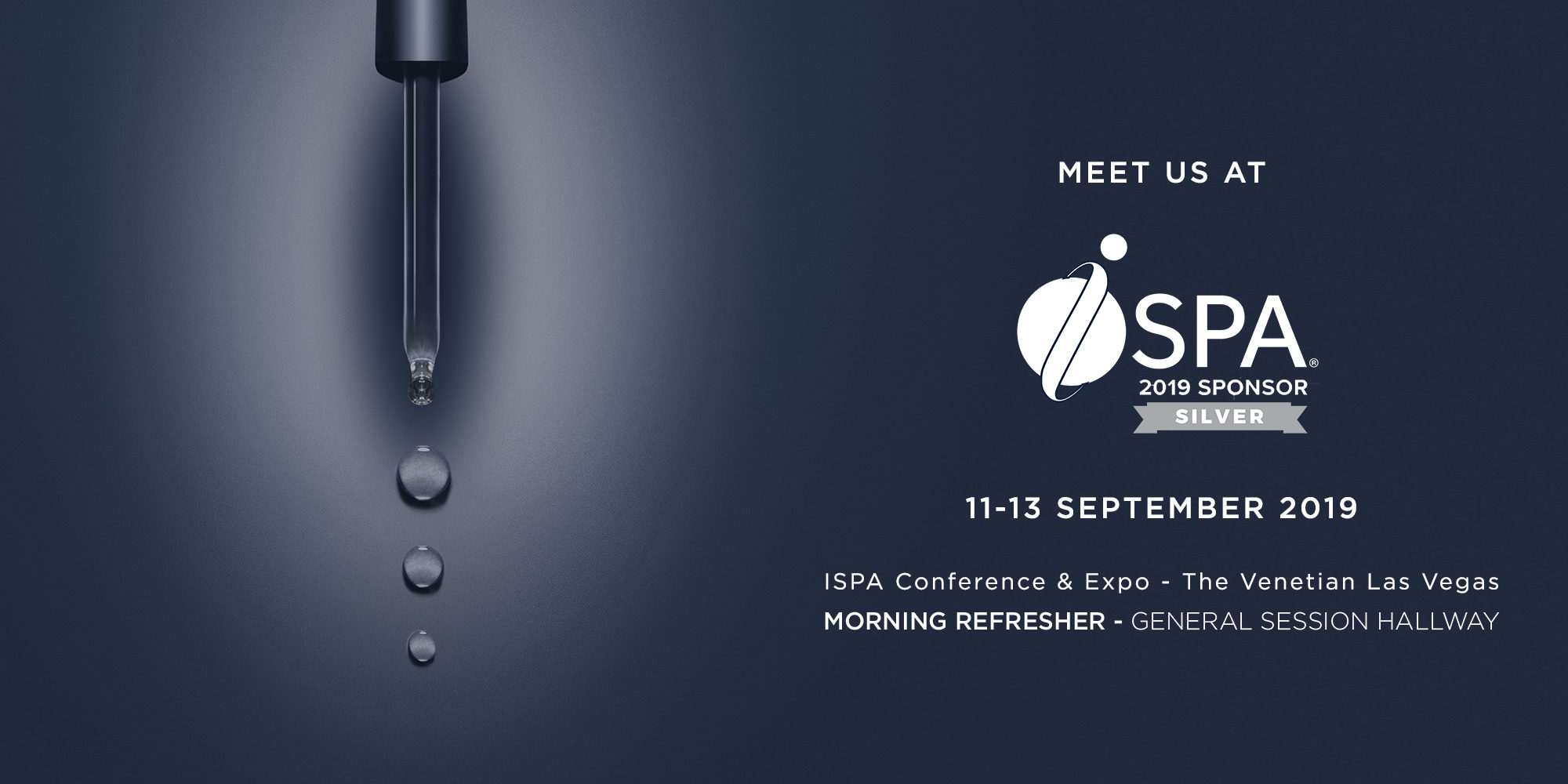 EVENTS - 04 SEPTEMBER 2019
See you at ISPA Conference & Expo 2019
We invite you to discover our brand, the exclusive Bioline Jatò® System working method, our new skincare products and opportunities at ISPA Conference & Expo - The Venetian Las Vegas.

MORNING REFRESHER - GENERAL session hallway

WEDNESDAY SEPTEMBER 11 - 8:00-8:30 am
THURSDAY SEPTEMBER 12 - 9:00-9:30 am
FRIDAY SEPTEMBER 13 - 8:00-8:30 am
BIOLINE JATò - 25 MARCH 2019
Bioline Jatò: an answer for every woman
Modern,
strong and multifaceted, Bioline Jatò women know how to choose their own path and plan original routes, without forgetting about a hint of irony.
Bioline Jatò provides effective and integrated solutions that can be fully personalized, so that every woman can rediscover her beauty and wellbeing.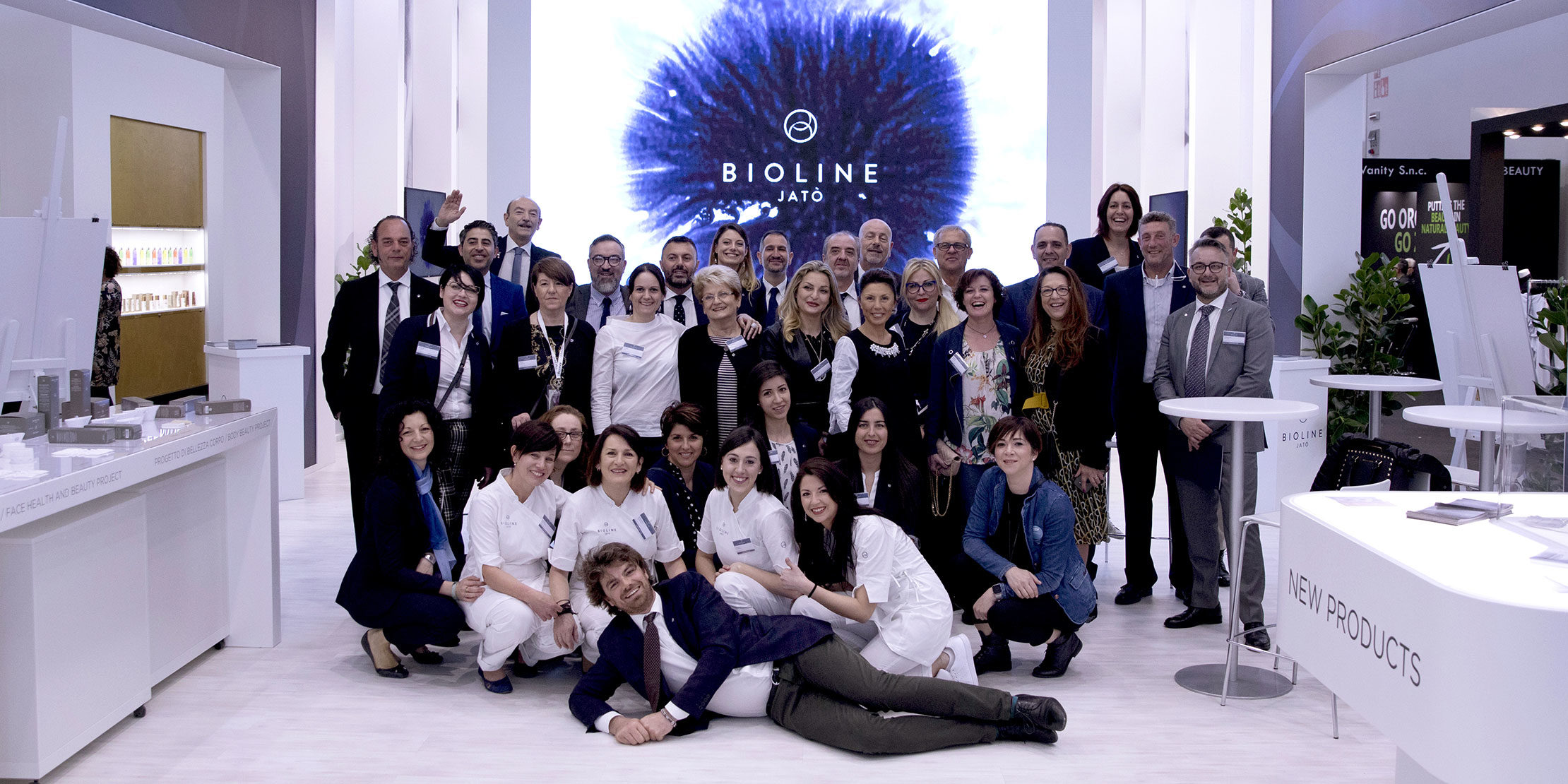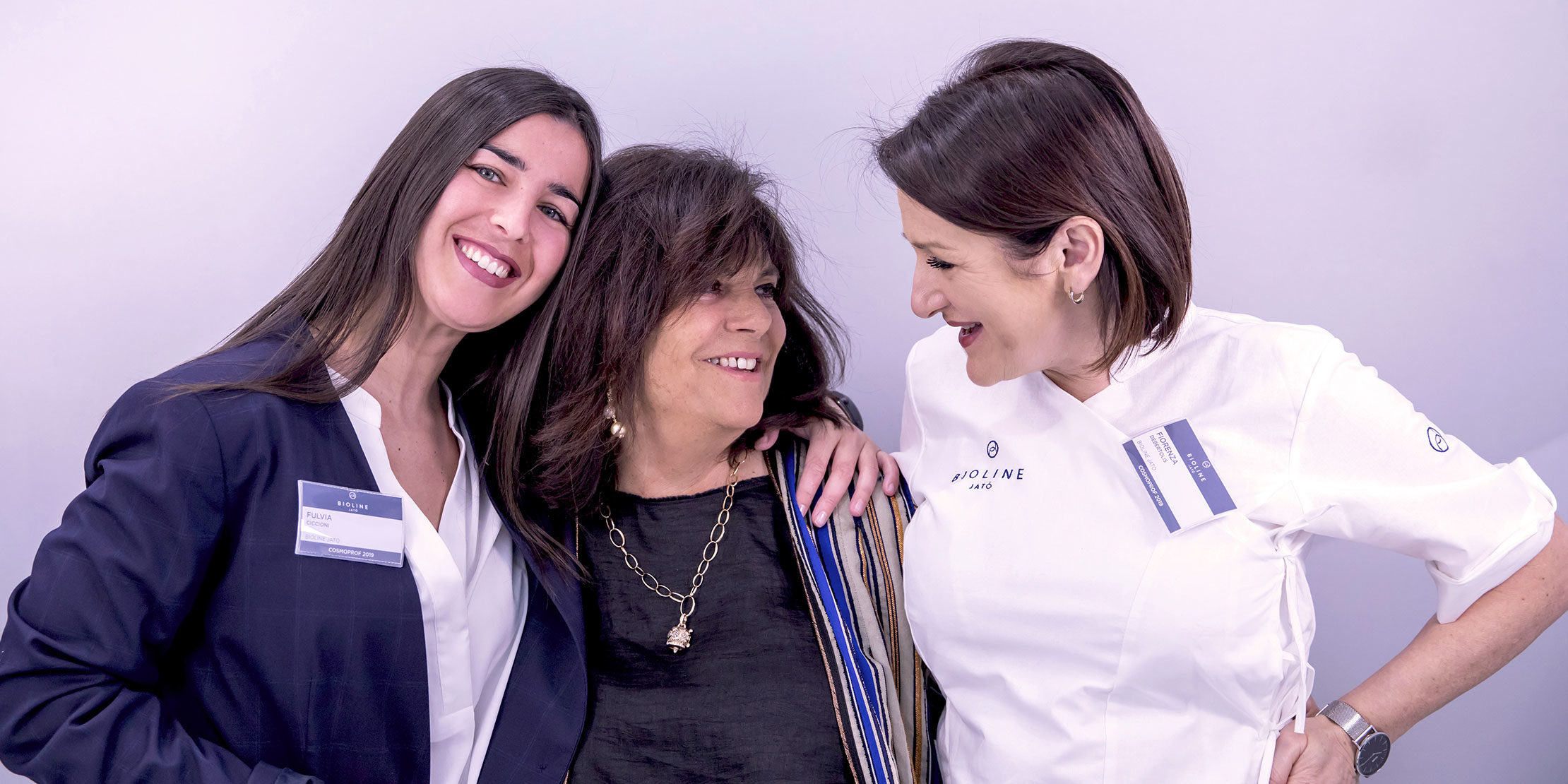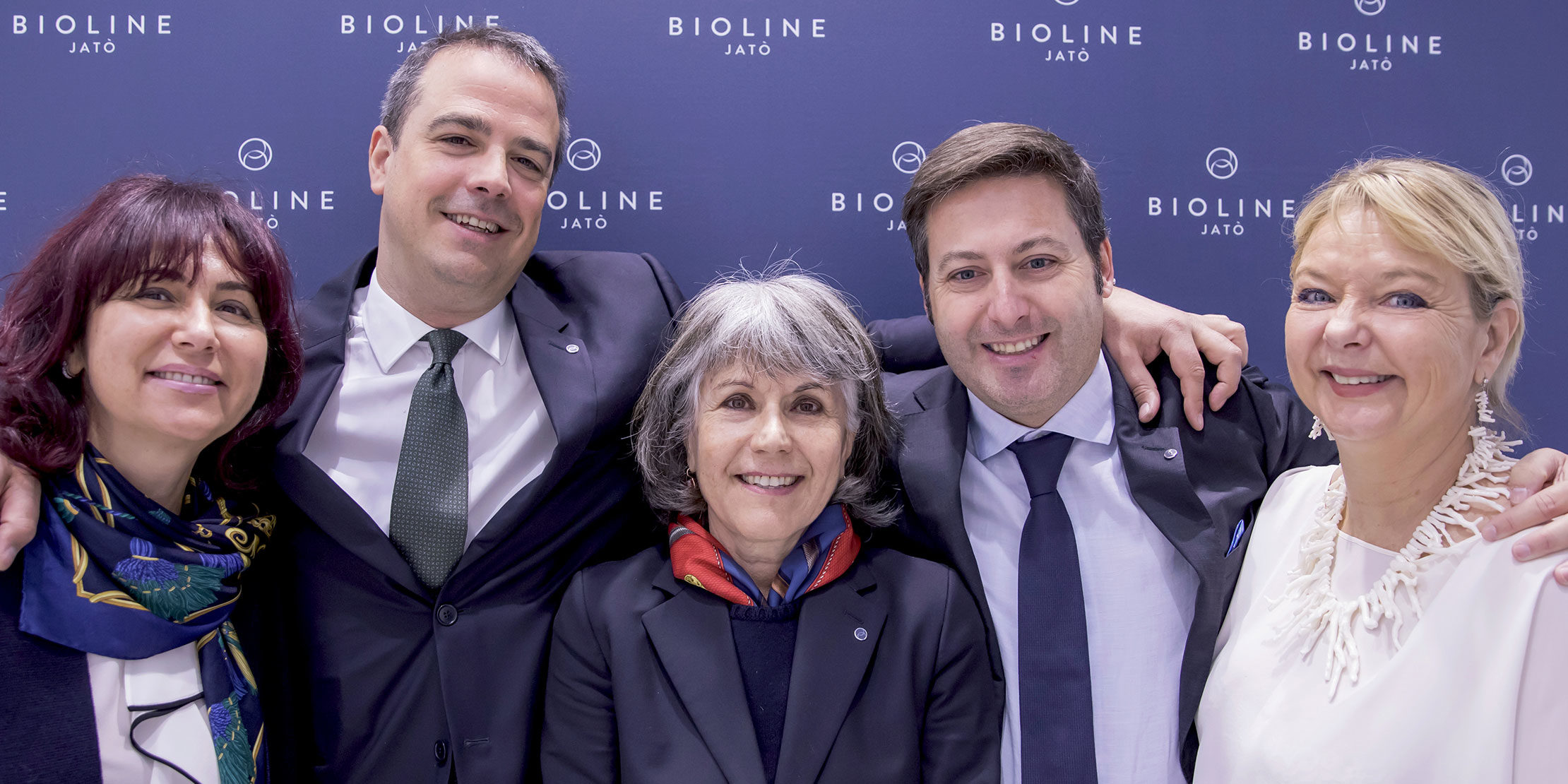 EVENTS - 21 MARCH 2019
See you at Cosmoprof Worldwide Bologna 2020
The 2019 Cosmoprof Worldwide Bologna fair just got to the end: it's been exciting to share with you the evolution of our brand and all our news. A big thank you to everyone!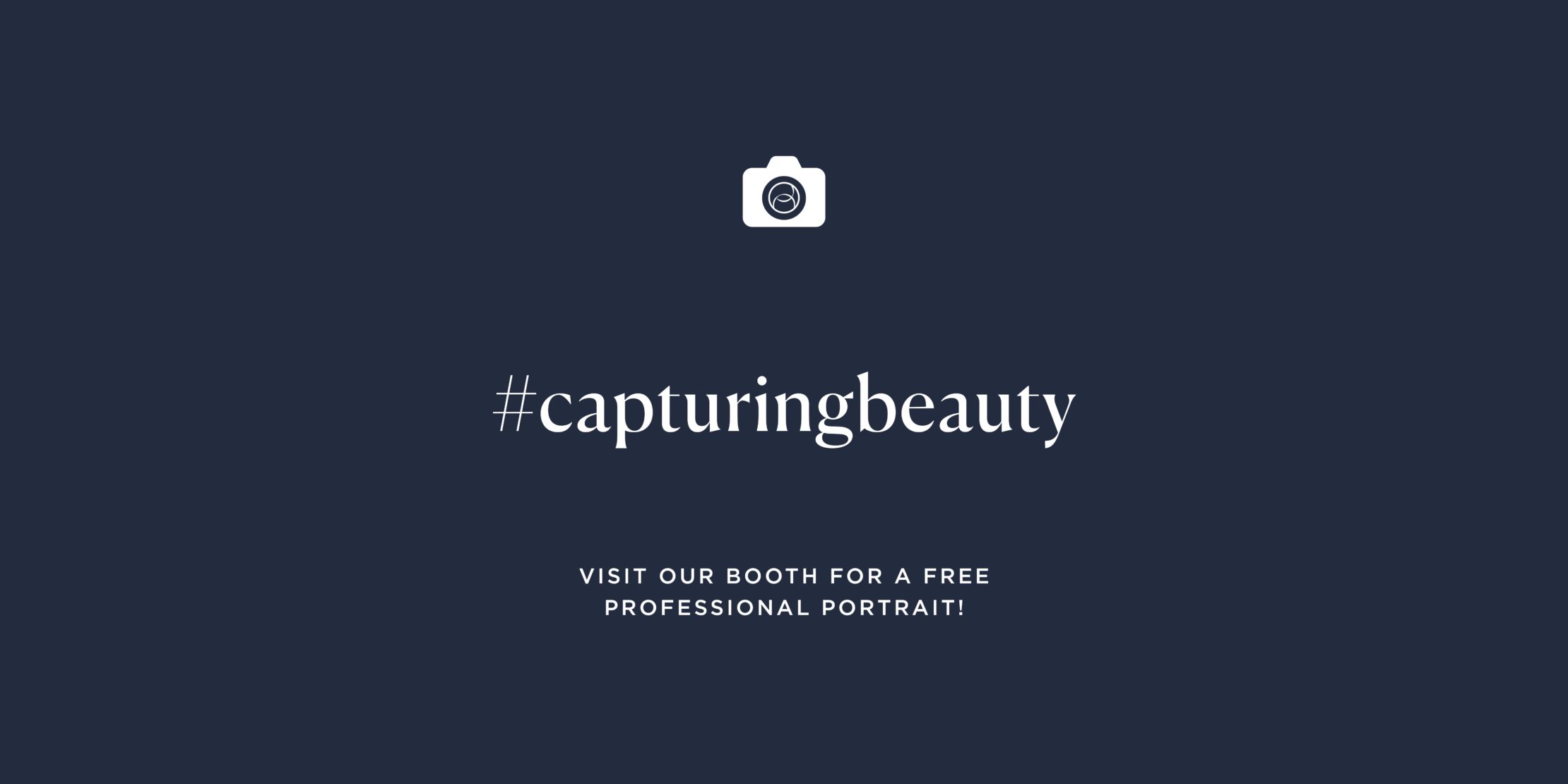 EVENTS - 14 MARCH 2019
The #CapturingBeauty project at Cosmoprof Worldwide Bologna
With the #CapturingBeauty project, Bioline Jatò celebrates beauty as a symbol of uniqueness.
From Friday the 15th until Sunday the 17th of March, from 10 am until 4:30 pm, a professional photographer will be present at our booth.
All the interested aestheticians can be part of our project.

Come visit us at Cosmoprof Worldwide Bologna

#Cosmoprof2019 - Hall 30, Booth A/14 – B/13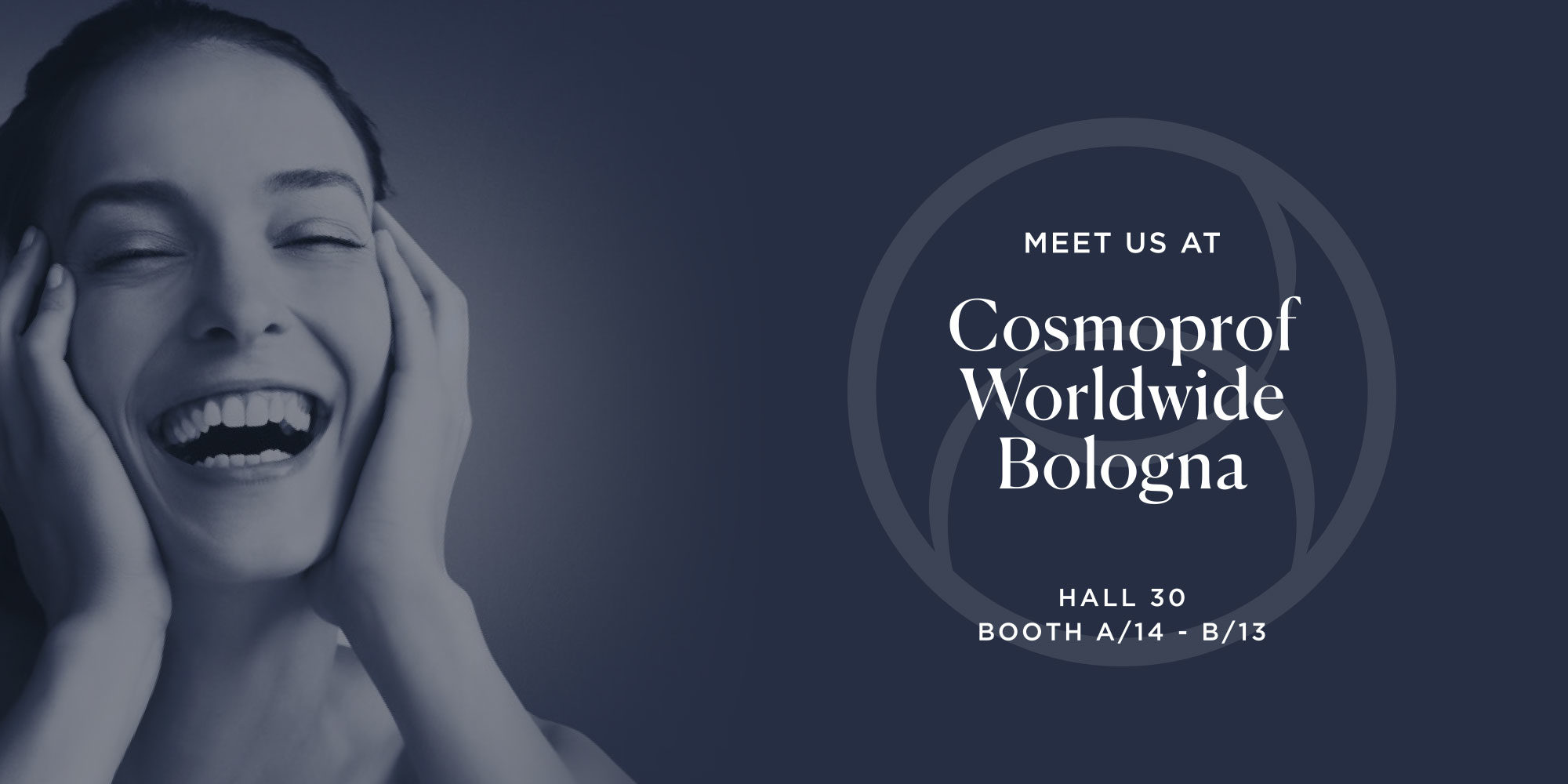 EVENTS - 12 MARCH 2019
Cosmoprof Worldwide Bologna 2019
15-18 March, Hall 30 Booth A/14 and B/13

This year Bioline Jatò celebrates its 40th anniversary and, on the occasion of this milestone birthday, we chose Cosmoprof Worldwide Bologna to launch our new brand image, firmly anchored in tradition while looking forward into the future. A new identity that upgrades the "graphic interface" of the Brand and at the same time confirms its strong features, like family business, being international and the quality of the products and treatments.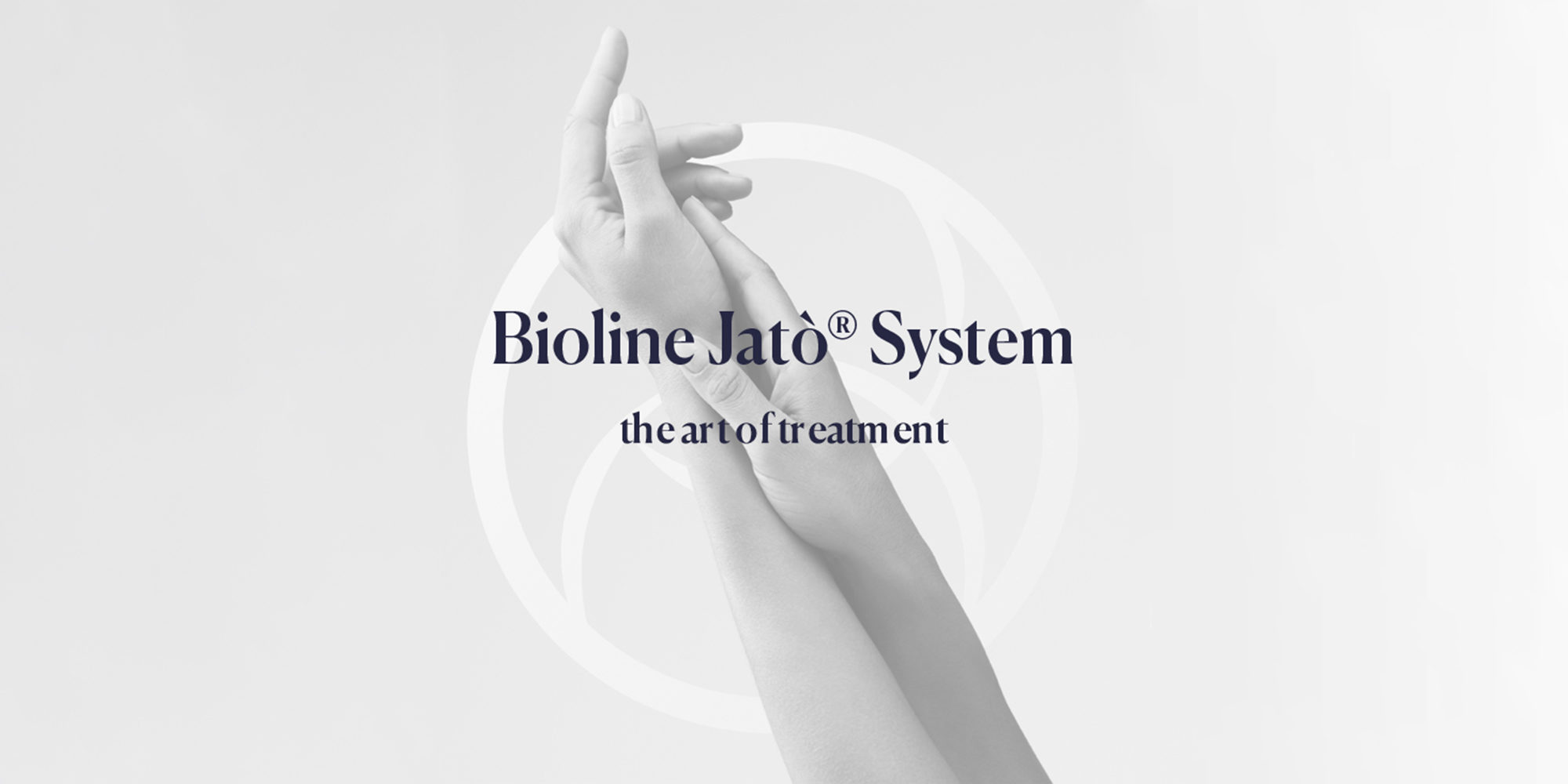 BIOLINE JATò - 10 JANUARY 2019
Bioline Jatò®System
Bioline Jatò®System, the result of more than 40 years of experience, has been developed to satisfy the beauty needs of every skin type. This method is based on the perfect synergy among highly performant products, application protocols and exclusive massages.
Bioline Jatò, indeed, has the same commitment towards both the products' formulas and the most functional working methods to value their effectiveness: application procedures and specific massages for every type of blemish allow our professionals to outline customized treatment strategies.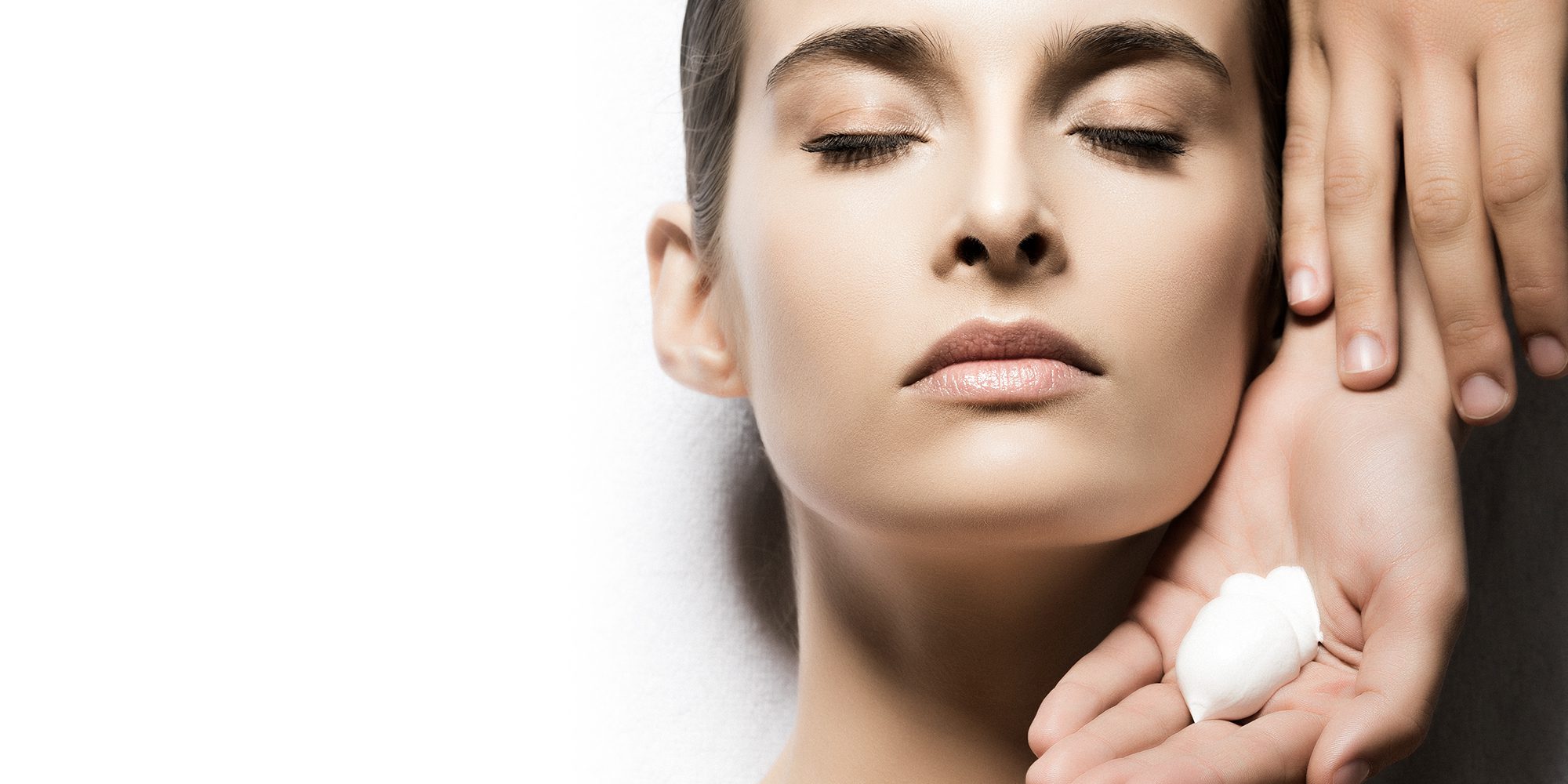 BIOLINE JATò - 27 NOVEMBER 2018
Training and Education / ISO Certificate
The certified ISO 9001 educational program of SEA Superior ExpertBeauty Academy, the Bioline Jatò's Academy, provides a professional training program to allow aestheticians to improve their technical and scientific skills, and a managerial program to allow them to better manage a beauty center/spa, with the aim of profit. The Bioline Jatò Beauty Expert is the sum of all these skills.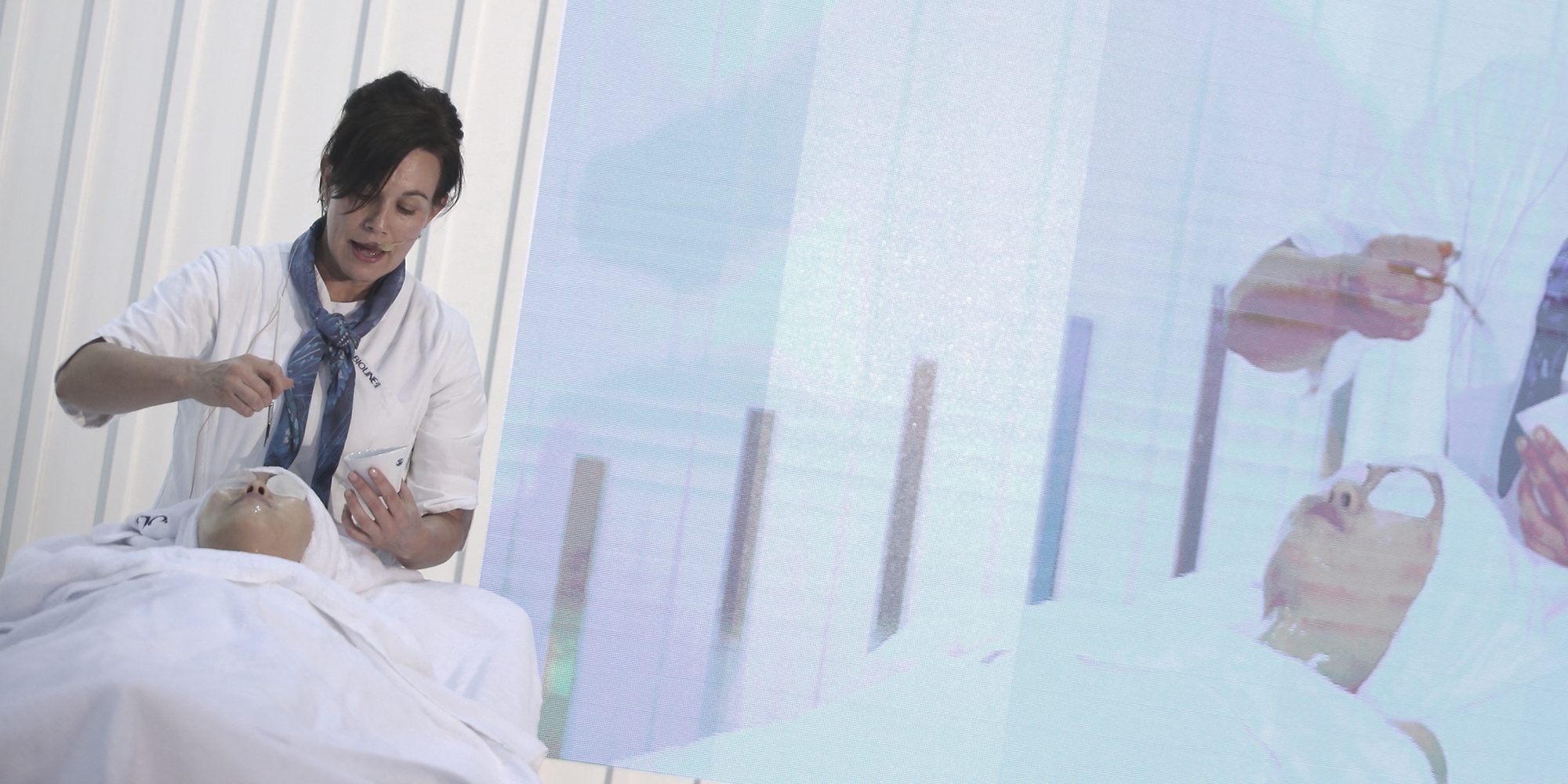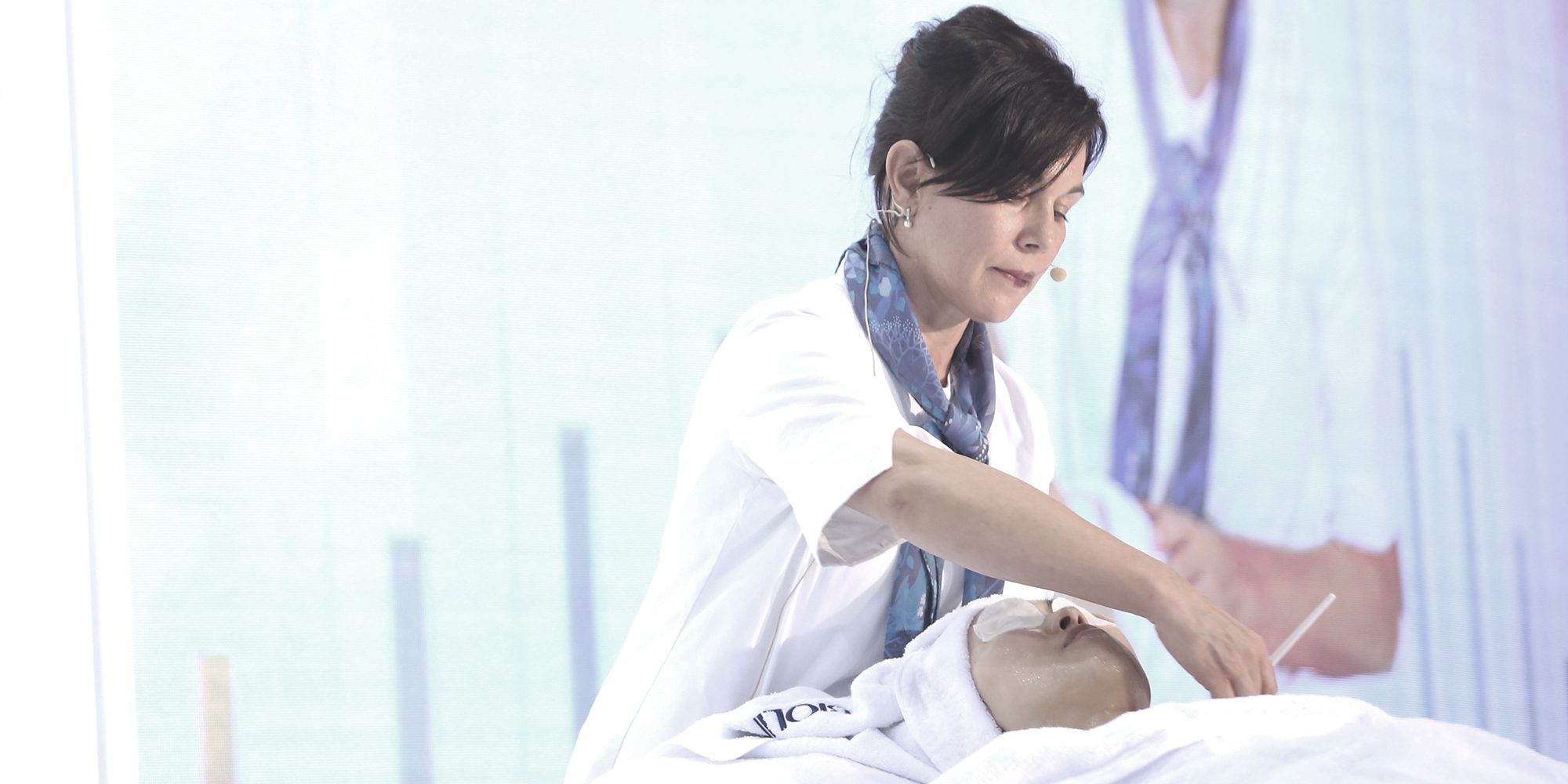 EVENTS - 27 NOVEMBER 2018
Cosmoprof Asia
November, 14 – 16 in Hong Kong as exhibitors with our Booth No. = 3E-J2A.
We export into the world our idea of beauty. Since always our mission has been, indeed, to take care of the beauty of women and men from all over the world, with a touch of elegance and style that is so quintessentially Italian. This year also we were selected at the "Cosmoprof On Stage" for our EXFO-LIFTING BIOPEPTIDE TREATMENT, a revolutionary combination of concentrated actives for a multilevel lifting texture that donates brightness to the face.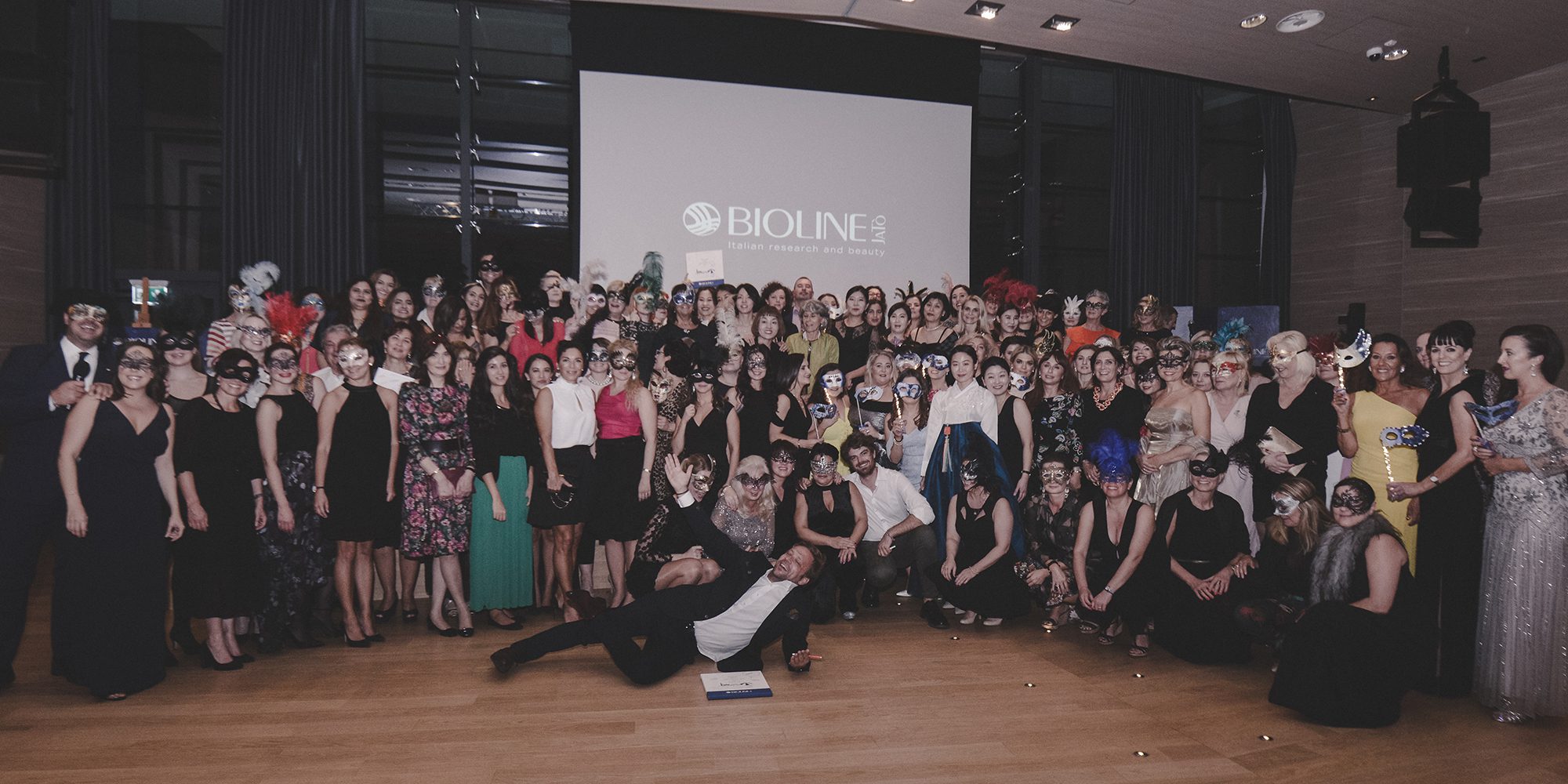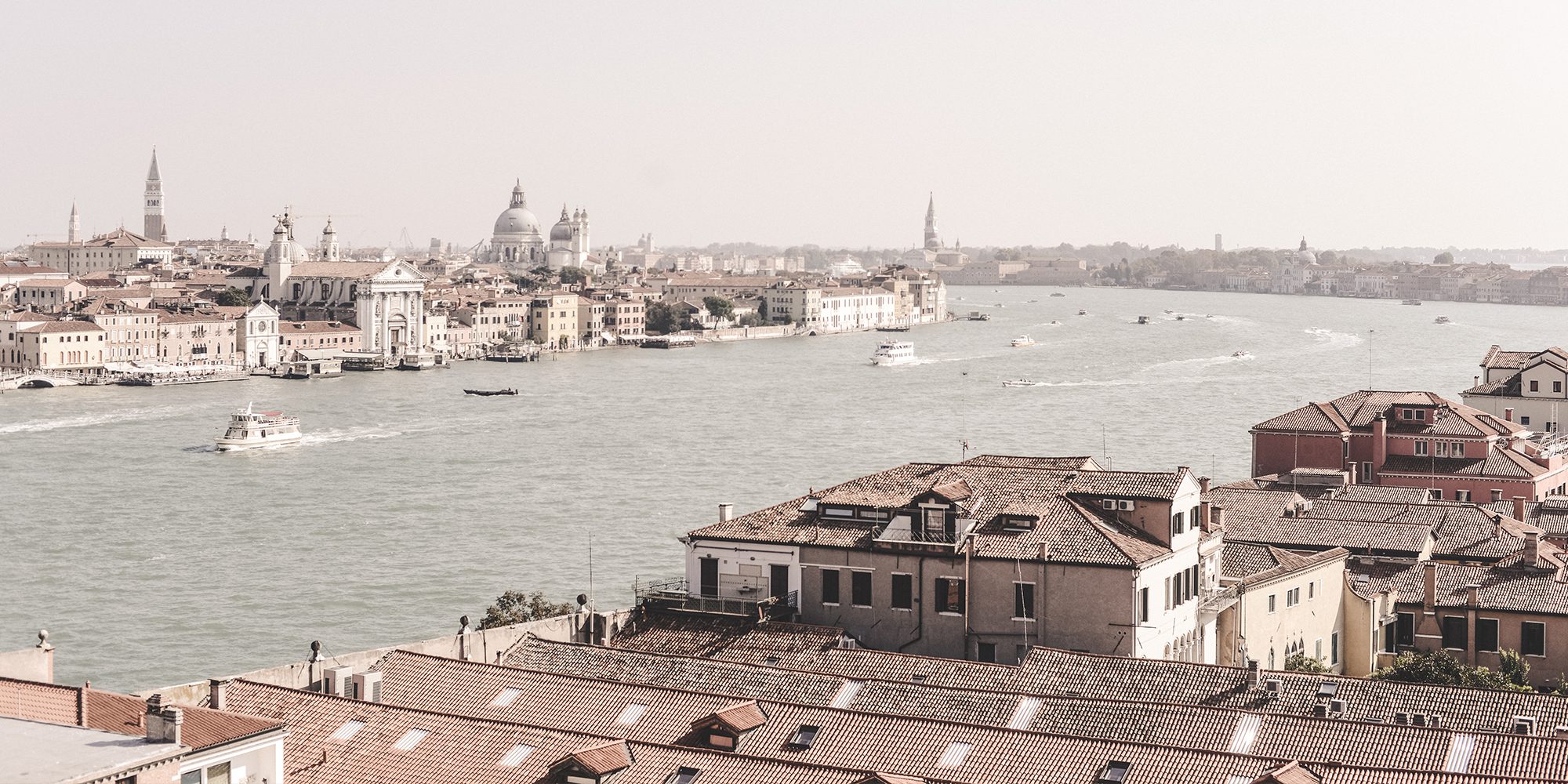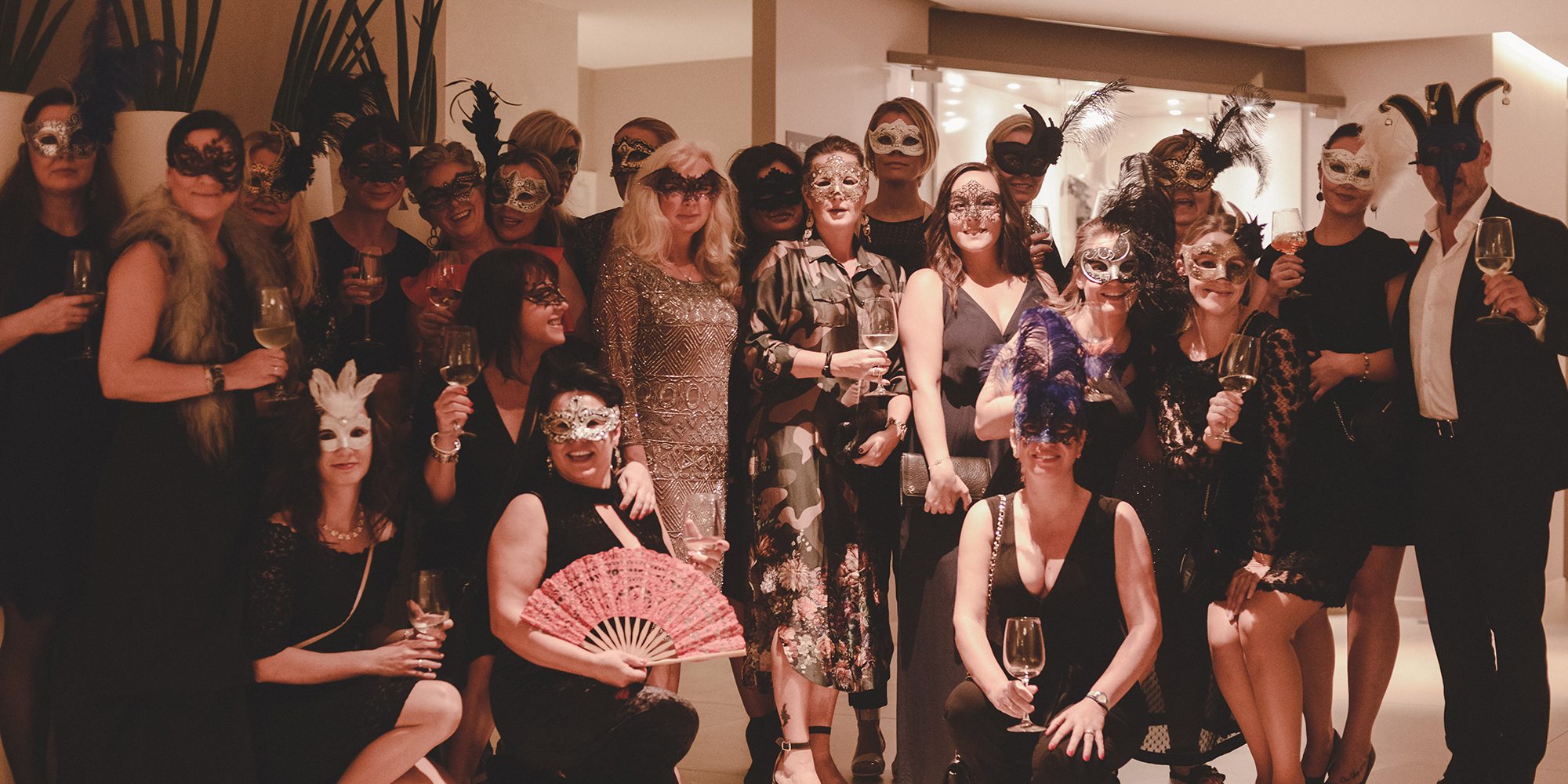 EVENTS - 14 NOVEMBER 2018
International Beauty Meeting
Jesolo, October, 7-10 2018. An annual appointment that gathers more than 100 Bioline Jatò Beauty Experts from all over the world for a 4-day full immersion!
The program, that combines trainings with leisure, offers the opportunity for the professionals to be updated and to exchange information and experiences with the colleagues from all over the world. There is indeed, an alternation between the training activities, which include product presentations, new treatments demonstrations, technical and marketing in-depth studies, and fun, relaxing and touristic activities.
The aim? Work in a team, generate new ideas, learn from each other, meet new people, build a community, share interests and have fun together!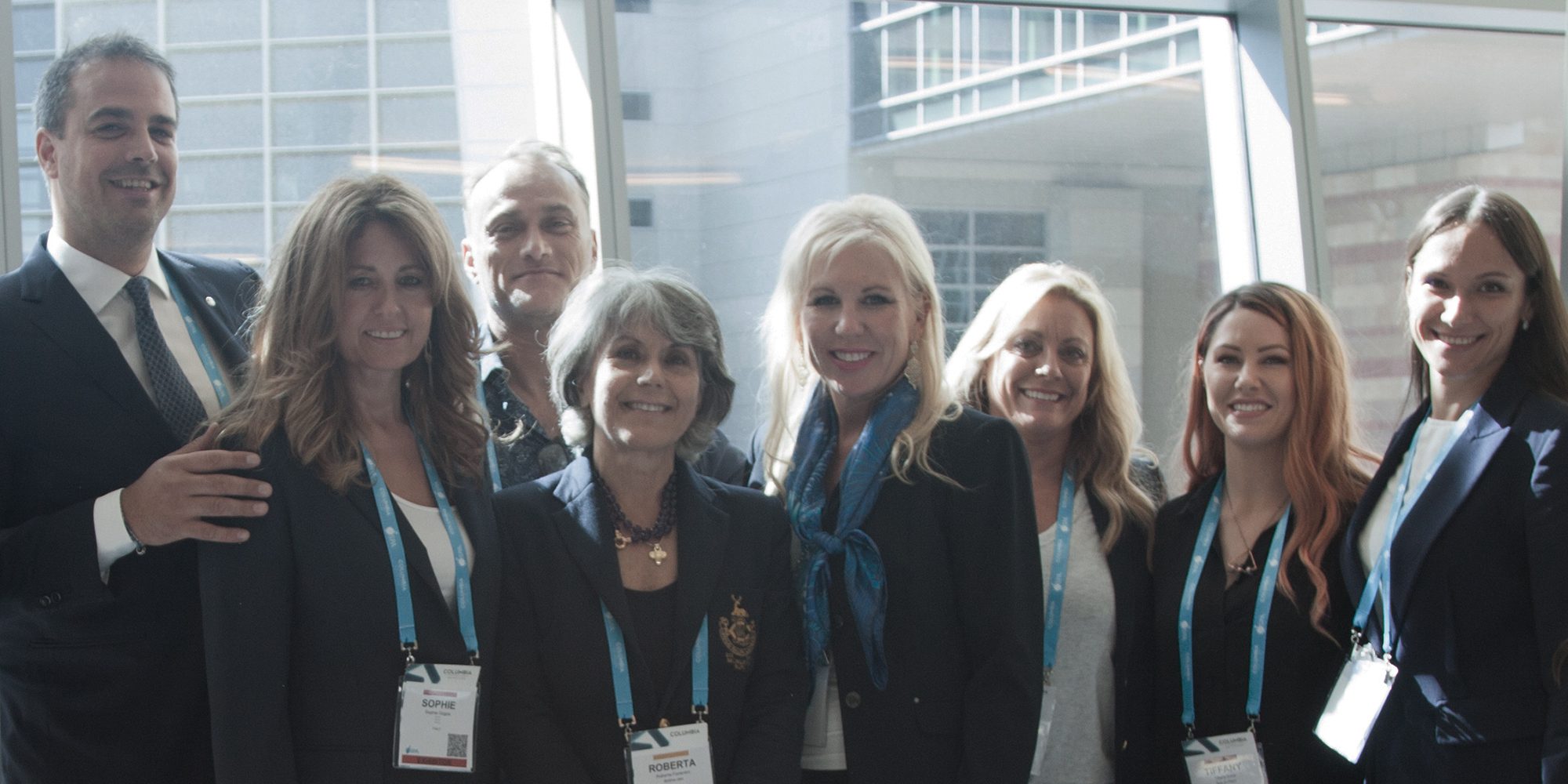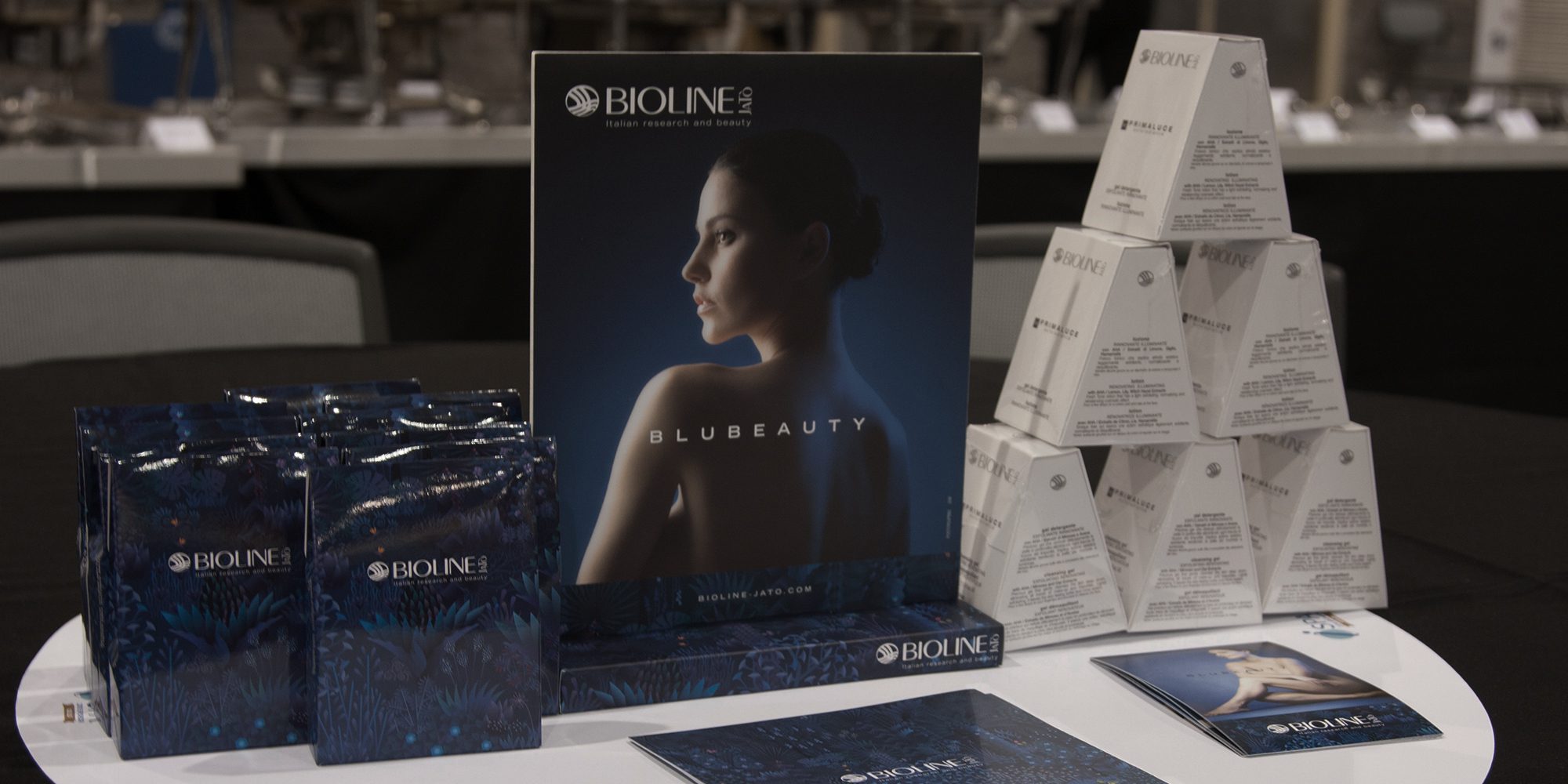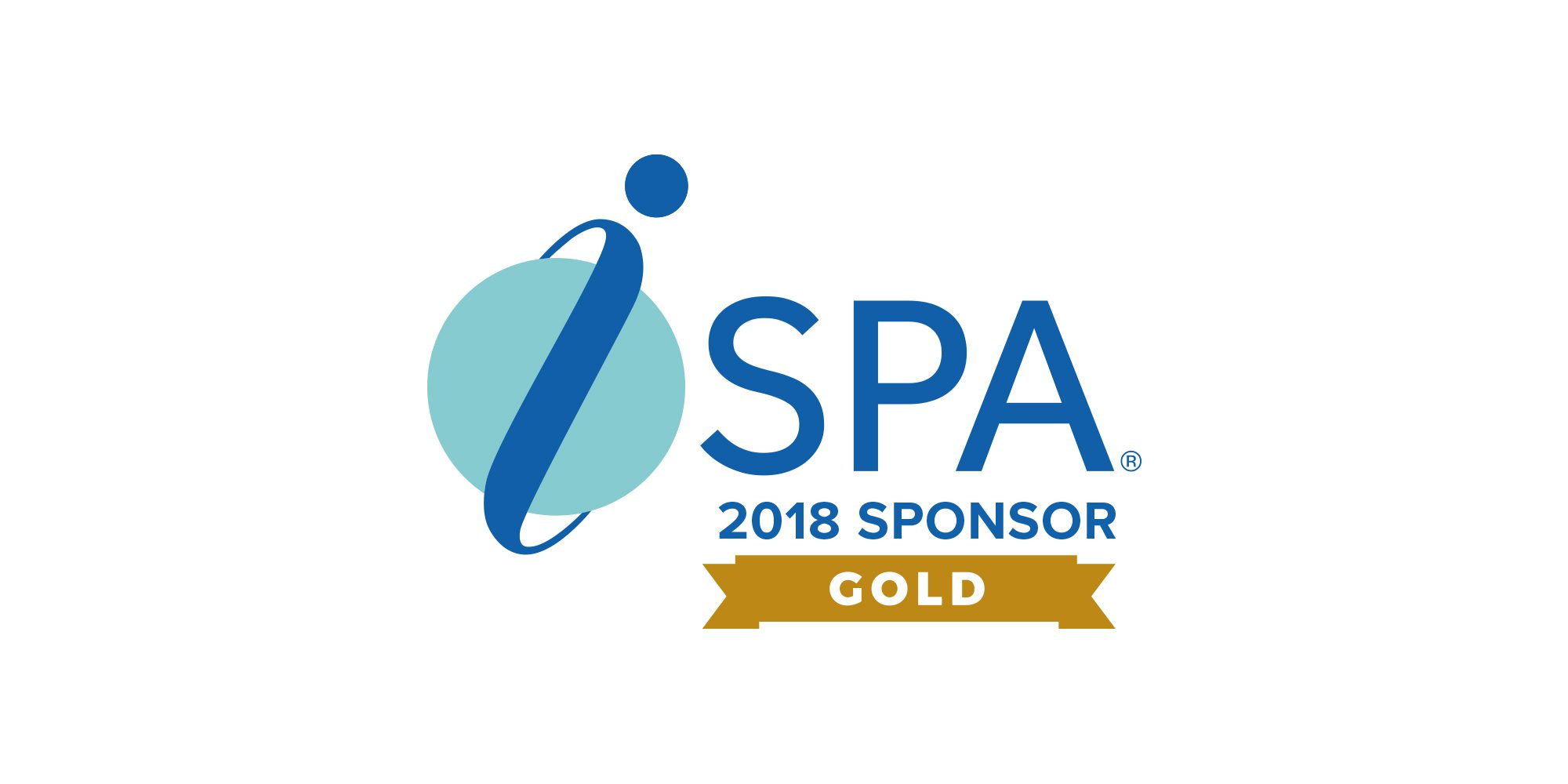 EVENTS - 07 OCTOBER 2018
Bioline Jatò, Gold Sponsor of the ISPA Conference & Expo
We are proud to have celebrated, together with our collaborators, area managers and distributors, the excellence in beauty as Gold Sponsor of 2018 ISPA CONFERENCE & EXPO, the leading annual gathering of the worldwide spa community, held in Phoenix, from September 24 to 26.
As gold sponsor, we have offered the afternoon Energy Breaks and welcomed the guests with special giveaways. Furthermore, on Wednesday 26, we have offered the ISPA lunch and explained visitors our unique working Method.
This latter, in fact, includes a diagnosis system, safe and effective skincare products, professional treatments, unique application protocols and functional massage techniques, for a result-driven wellness experience.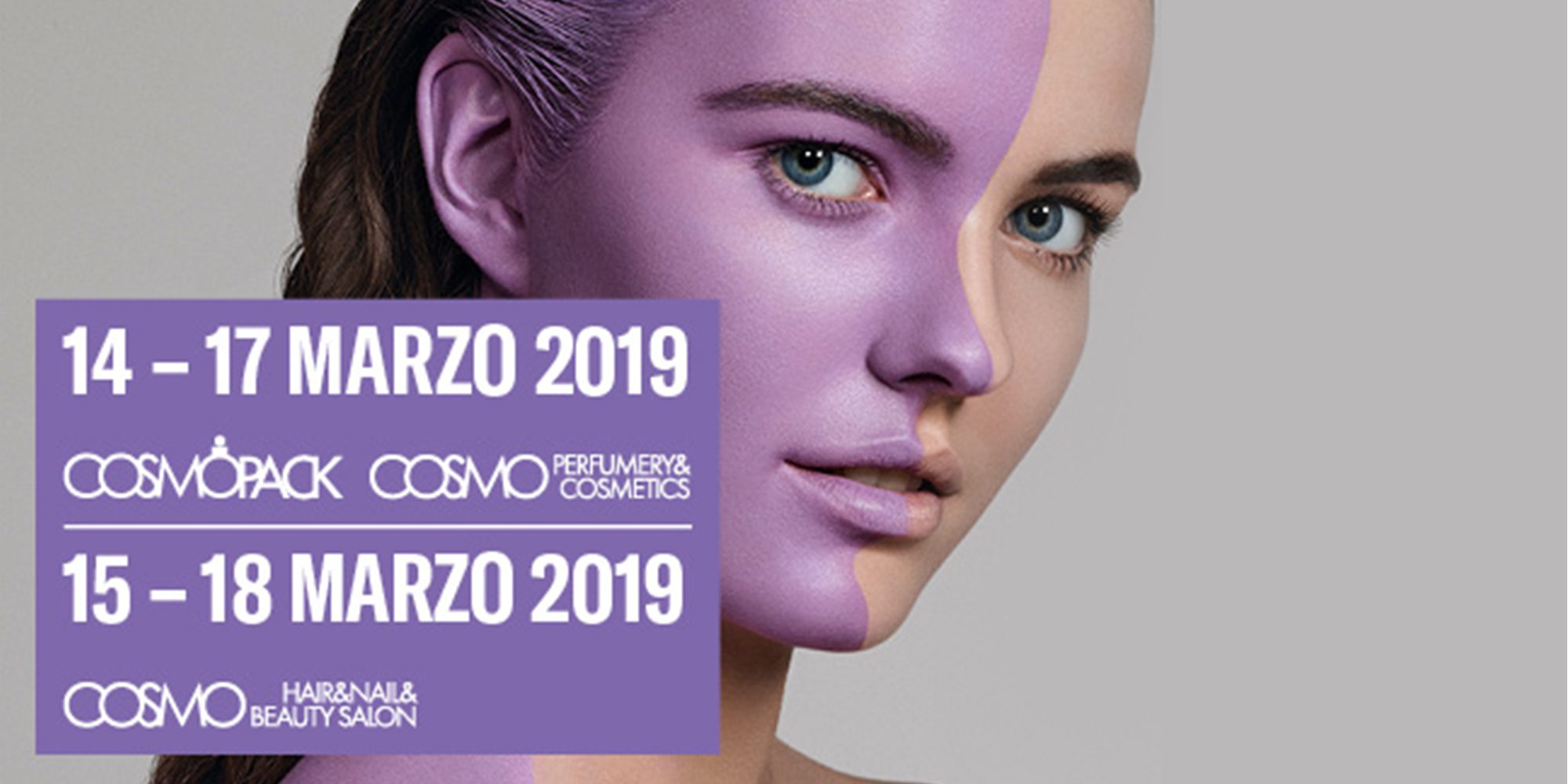 EVENTS - 24 SEPTEMBER 2018
Cosmoprof Bologna 2019
A can't-miss event, to share with beauty professionals and consumers the latest products and set new trends into the beauty world. We will be there with a brand new booth and image.
The protagonist will be the exclusive Bioline Jatò®System Method, which combines effectively highly performant products, application protocols and exclusive massages.
A particular attention will be given, during this edition, to the commitment of the company to develop strategies in support of the environmental sustainability, as well as the creation of safe formulas, able to preserve the purity and aesthetic effectiveness of the natural constituents.