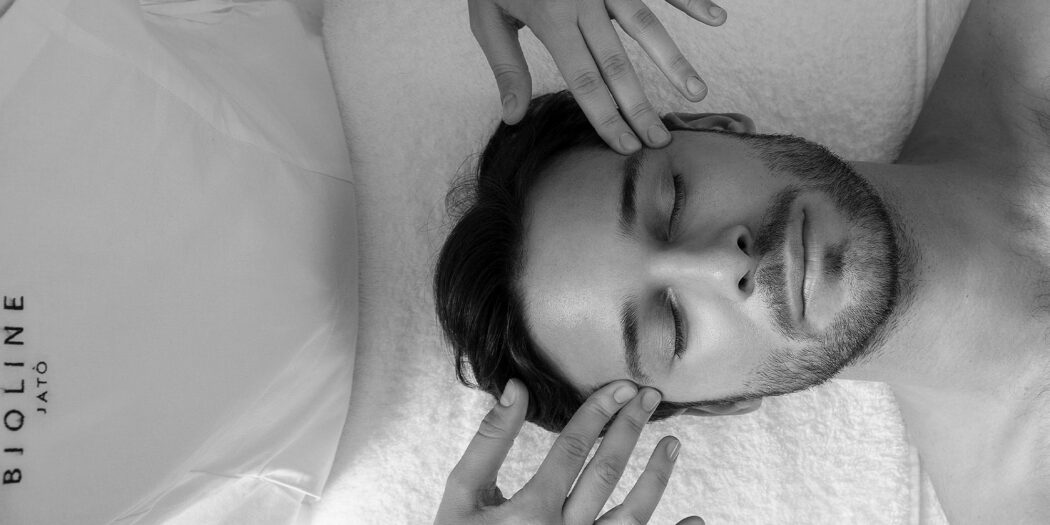 Treatment Man Mineral Skincare
Precious minerals for a male ritual
Duration:
with De-stress Mineral Massage | 45 min
A high-performance treatment to reduce the look of the signs of aging. Formulated for male skin, it regenerates and reduces the appearance of imperfections and shine, giving the face a younger, healthier and visibly toned appearance.
The exclusive De-stress Mineral Massage, in sinergy with the Bioline Jatò® System, favors the absorption of the active ingredients and promotes a destressing, oxygenating and soothing action.
Find a SPA
01

Phase 1

Deeply purifies, evens out and brightens the complexion, promoting skin elasticity thanks to the detoxifying power of the minerals and the moisturizing action of the hyaluronic acid.

02

Phase 2

The balanced mineral and vitamin content brings relief and instant freshness to the skin.

03

Phase 3

A concentrate of energy and vitality that helps to minimize signs of stress and aging on the face.