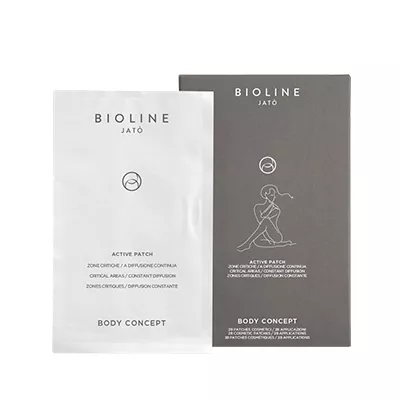 Critical Areas / Constant Diffusion
Patch-treatment with a shock action. It reduces the visibility of the blemishes caused by cellulite and localized adiposity.
28 Cosmetic Patches / 28 Applications
Caffeine Ginger Horse Chestnut
Conditions of use: 2 patches per day for 14 days or 1 patch per day for 28 days on the body areas with blemishes (see instructions on the back of the packaging). It may be used alone or with other specific Body Concept products, for a more intense action. Apply on dry skin and remove after 24 hours.