Age Beauty Secret
The secret of new youth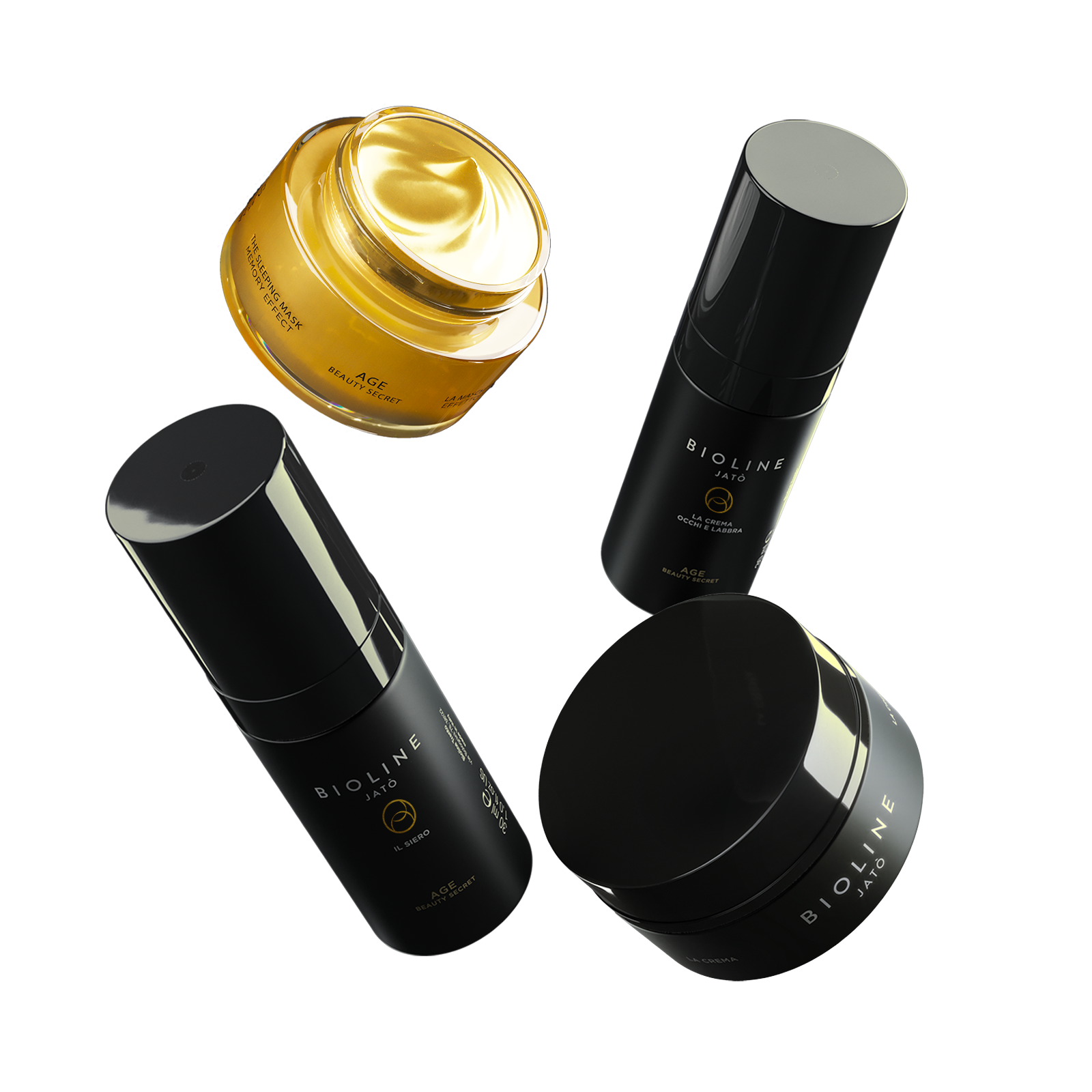 THE SYNERGY TARGETED TO THE SIGNS OF AGEING
Biotechnology, nature and science
Advanced formulations targeted to the signs of ageing and formulated to reduce the visibility of wrinkles and skin laxity. Pure molecules, extracted from plant stem cells using sustainable biotechnological processes, combined with superfoods - natural ingredients rich in nutrients - and hi-tech active ingredients. This precious synergy favour the correct skin functionality, protecting it from the harm caused by external agents while also safeguarding in this way its wellness and youth.
Biotech active ingredients
Natural active ingredients
High-tech active ingredients
PROFESSIONAL TREATMENTS AND HOMECARE PRODUCTS
The skin aging process
From the age of 35 onwards, the skin undergoes progressive changes to both its structure and its function: it thins and renews itself more slowly, it is unable to retain water and it contains reduced sebum and collagen. The result is dry skin that is less elastic and with deeper wrinkles.

Changes to our skin determined by aging occur gradually, layering damage over each other. In order to slow down the process or counteract its early effects, it is therefore crucial to act in a targeted manner, using specific products and active ingredients that suit the age and needs of the skin.
Homecare products
Take care of your skin
The effectiveness of both the Proaging SG and Premium professional treatments is enhanced by the use of homecare products.
The Sleeping Mask Memory Effect
A complete regenerating treatment
1

It nourishes and recharges the skin while you are sleeping

2

It adapts to the shape of the face

3

It gives extraordinary softness and brightness