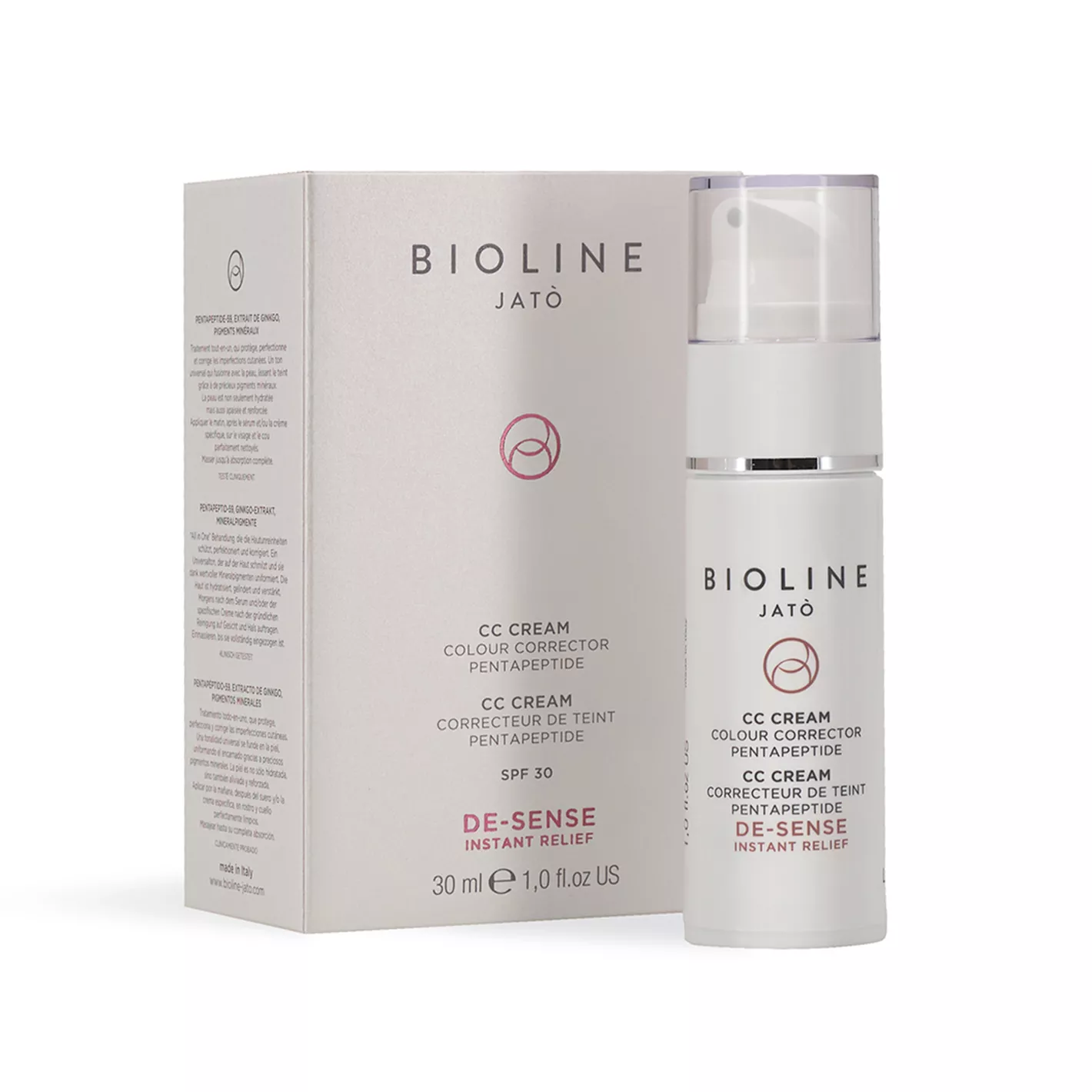 Colour Corrector Pentapeptide Spf 30
The efficacy of an active cream and the corrector effect of a CC cream. Protects, soothes and minimizes skin blemishes. A universal shade that blends onto the skin, smoothing the complexion with high-quality mineral pigments.

*due to local cosmetic regulations, in some markets this item will be available in a dedicated version.
Pentapeptide-59 Ginkgo Extract Mineral Pigments
Apply in the morning, after the specific serum and/or cream, on face and neck perfectly cleansed. Massage until completely absorbed.