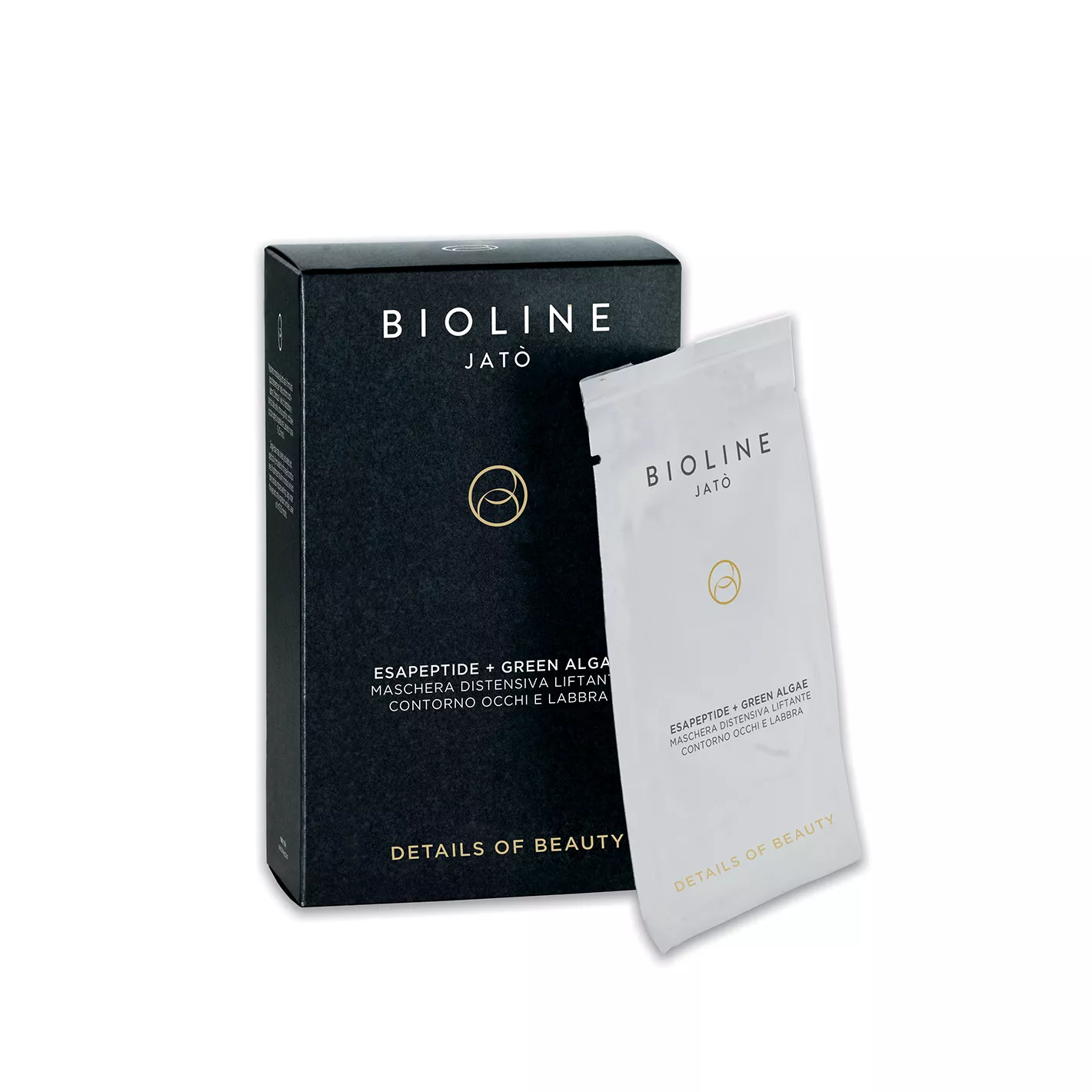 Lifting Relaxing Mask Eye and Lip Contour
Single-dose mask, already activated and specifically formulated for the eye and lip contour area. It contains hexapeptide, with a relaxing action, and natural substances such as allantoin and enteromorpha compressa, with softening and emollient properties. It optimizes the skin's moisture level and reduces the appearance of puffiness, dark circles and small expression lines.
5 x 15 ml – 5 x 0,5 fl. oz US
Esapeptide Enteromorpha Compressa Allantoin
Apply to the orbicular muscle of eyes and lips, and leave on for 15-20 minutes, remove the mask by lifting it, then dab the area with a dry towel.