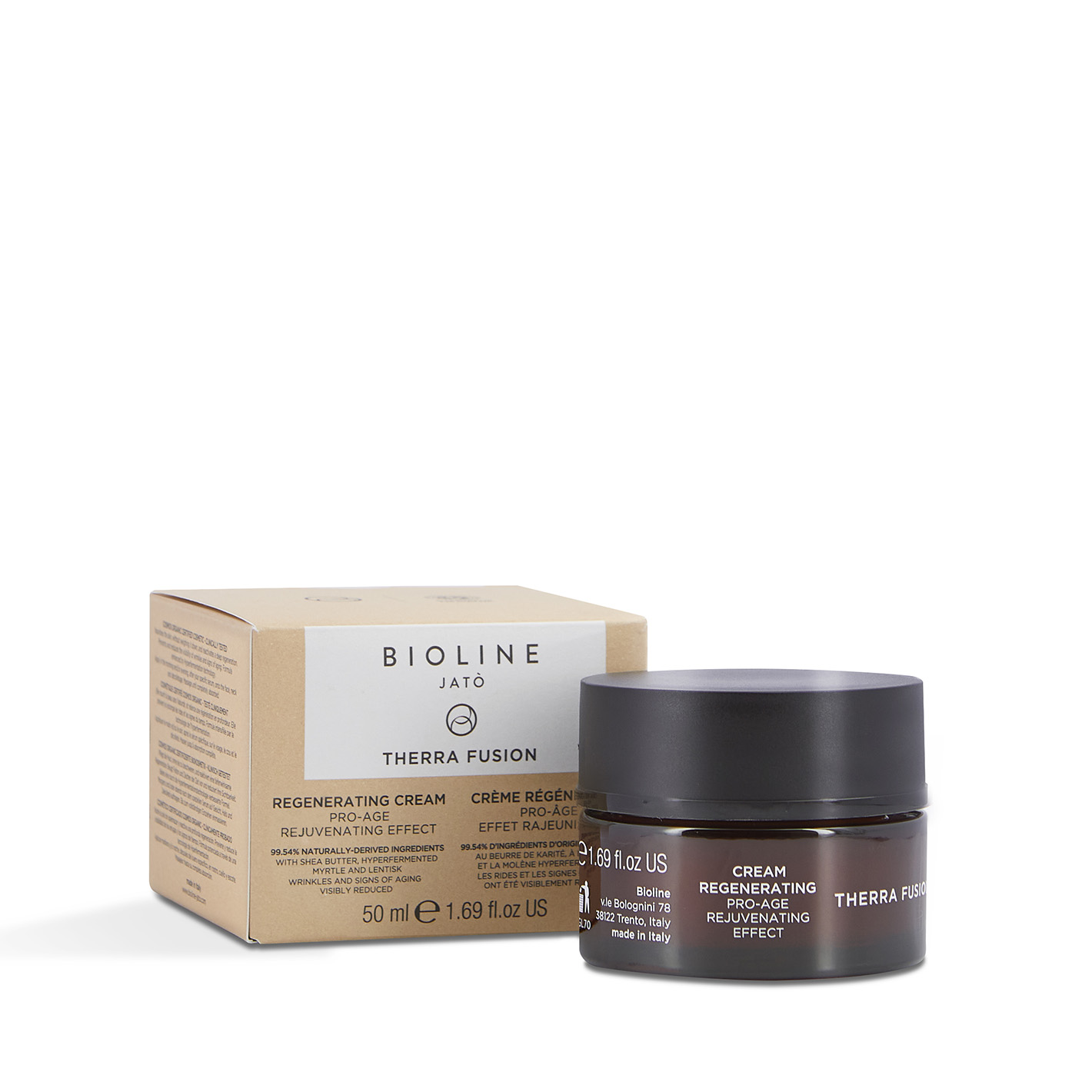 Pro-age rejuvenating effect
Cream with a rich texture for the face, neck and décolleté. Nourishes the skin, without weighing it down, and reactivates a deep regeneration. Prevents and reduces the visibility of wrinkles and signs of aging. Formula enhanced by Hyperfermentation technology.
Shea Butter, Hyperfermented Myrtle and Lentisk
Apply in the morning and/or evening, after your specific serum, onto the face, neck and décolleté. Massage until completely absorbed.