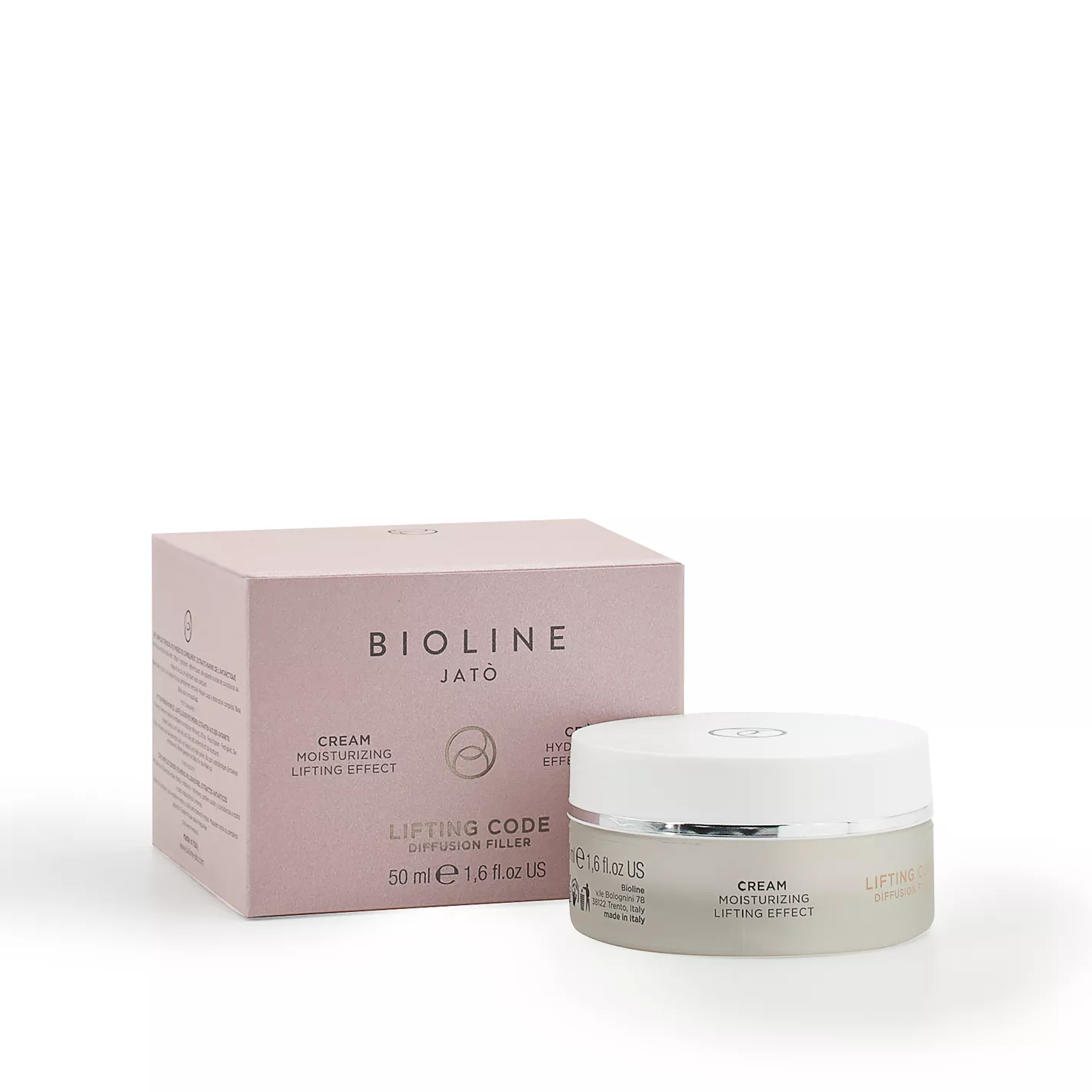 LIFTING CODE DIFFUSION FILLER
Soft cream rich in a lifting complex and in antarctic algae extracts with smoothing and elasticizing effect. The skin looks lifted and younger, the oval of the face appears redefined. Hydrates, evens and makes the skin look firmer.
Tightening Complex Antarctic Extracts Hyaluronic Acid Elastin Booster Filling Polymers
Apply in the morning and evening on perfectly cleansed face and neck. Massage until it is completely absorbed. An excellent base for make-up.