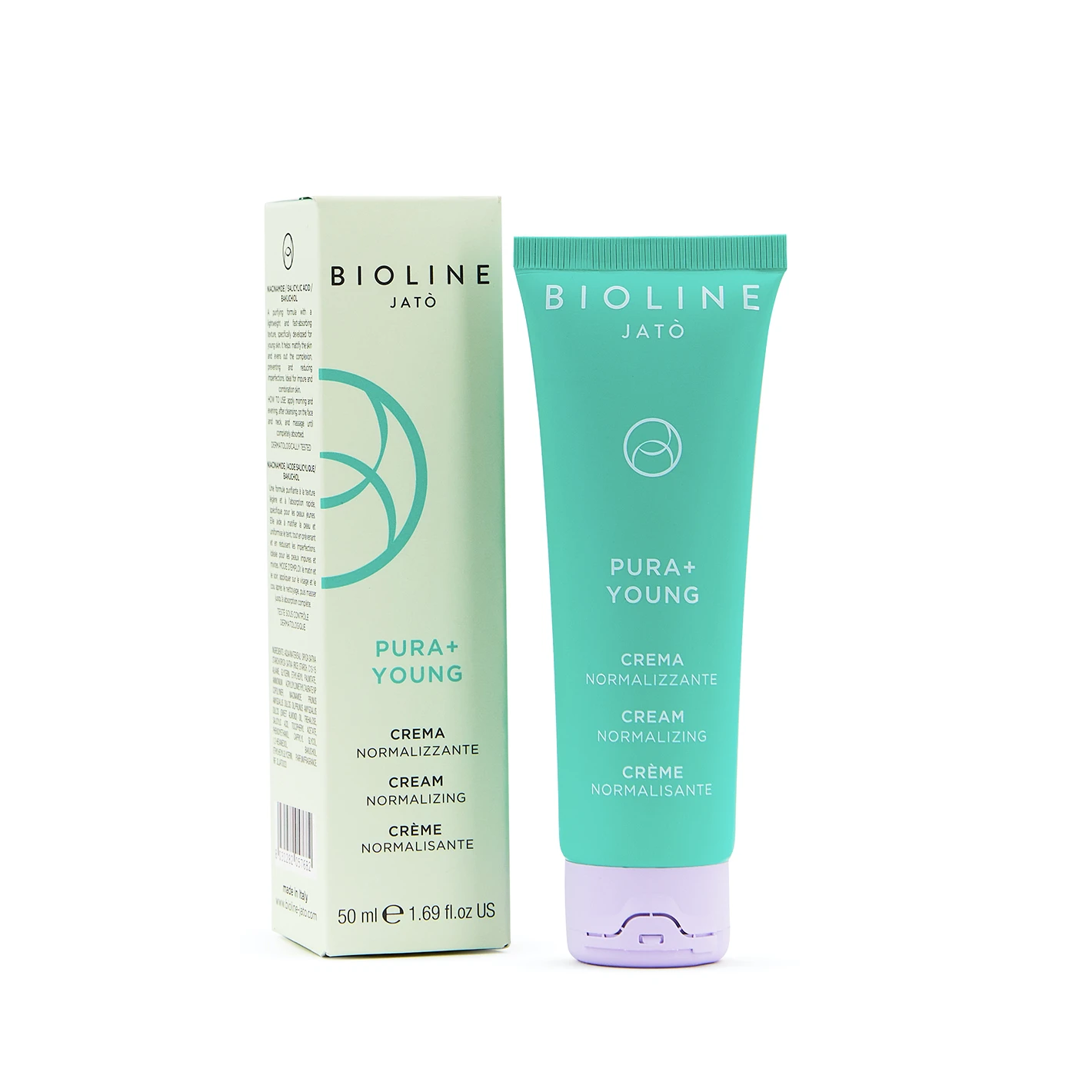 A purifying formula with a lightweight and fast-absorbing texture, specifically for young skin. Helps regulate excess sebum and evens out the complexion, preventing and reducing skin imperfections. Ideal for impure and combination skin.
niacinamide / salicylic acid / bakuchiol
Apply morning and evening, after cleansing, on the face and neck, and massage until completely absorbed.