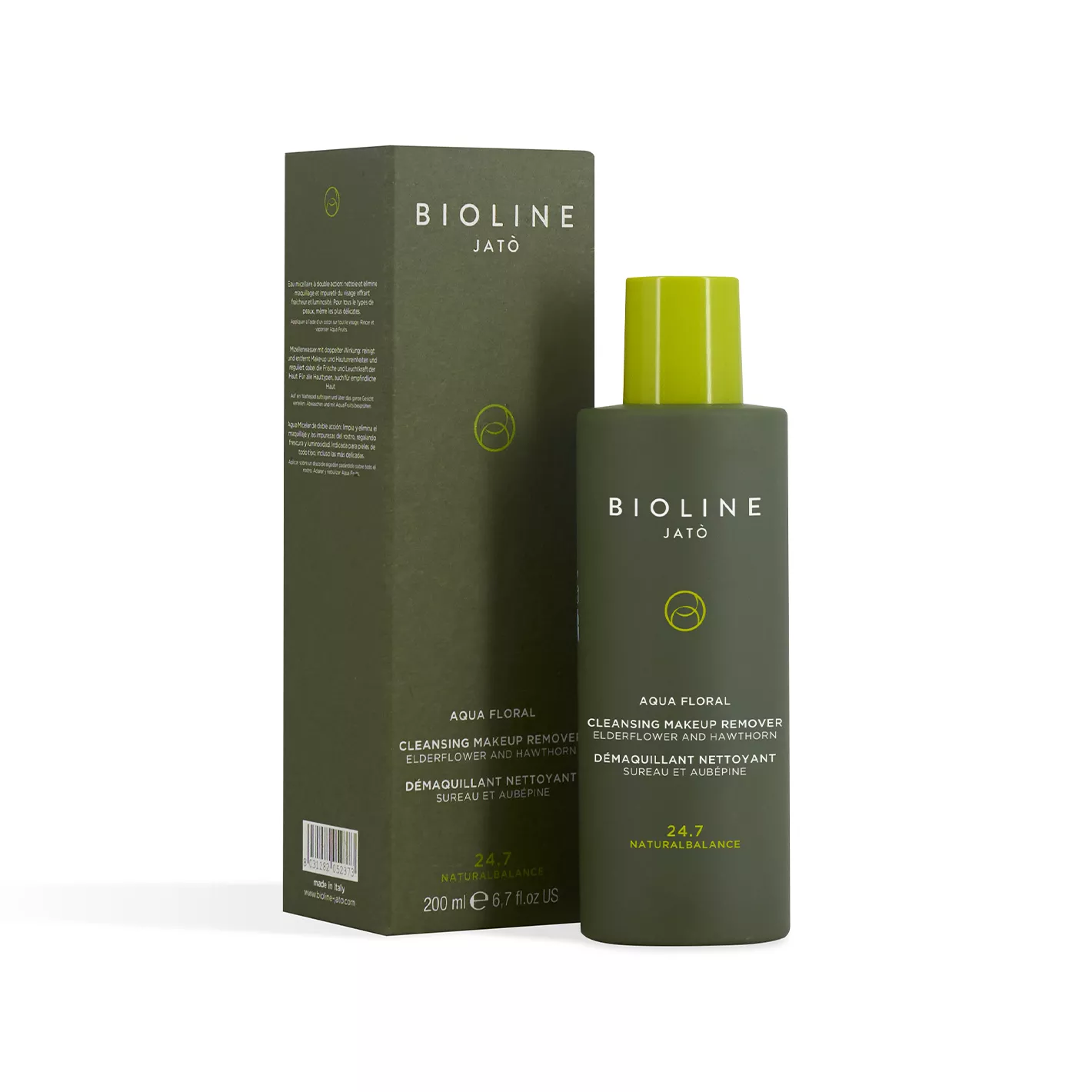 Cleansing – Make Up Remover elderflower and hawthorn
Double action micellar water: it cleanses and removes make-up and impurities from the face giving freshness and radiance. Suitable for all skin types, even the most delicate.
Elderflower Hawthorn (flower) Cherry (fruit) Fern (root) Cornflower (flower) Extracts Hyaluronic Acid
Apply to the whole face using a cotton pad. Rinse and spray Aqua Fruits.