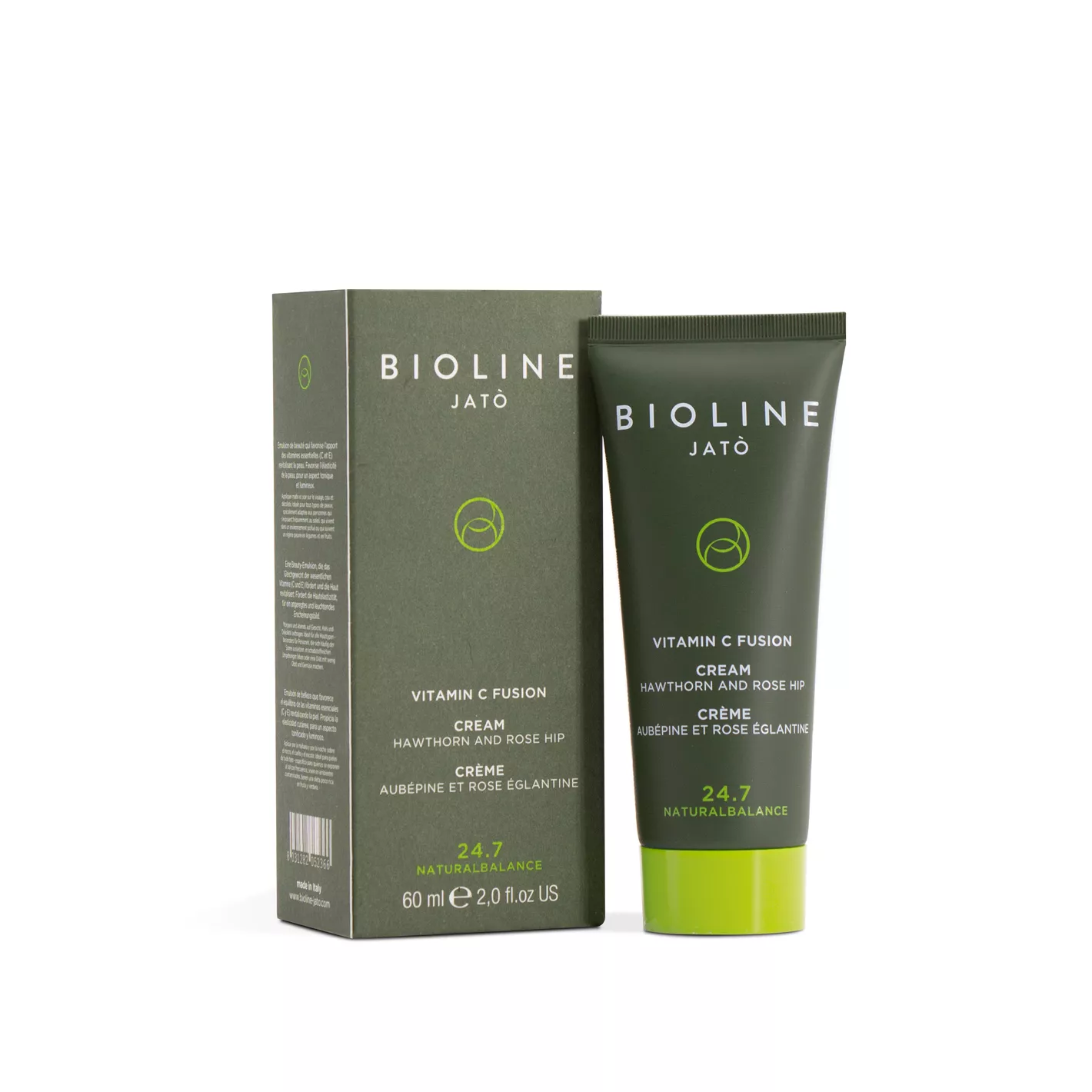 Cream Hawthorn and Rose Hip
Beauty emulsion that favours the balance of essential vitamins (C and E) and revitalizes skin. It encourages skin elasticity for a tonic and bright look.
Hawthorn (flower) Rose Hip (fruit) Cherry (fruit) Orange (peel) Kiwi (fruit) Extracts Vitamins C – E Rice Oil
Apply morning and evening on face, neck and décolleté. Suitable for all skin types – especially for those frequently exposed to the sun, living in polluted environments or with a diet lacking in fruit and vegetables.