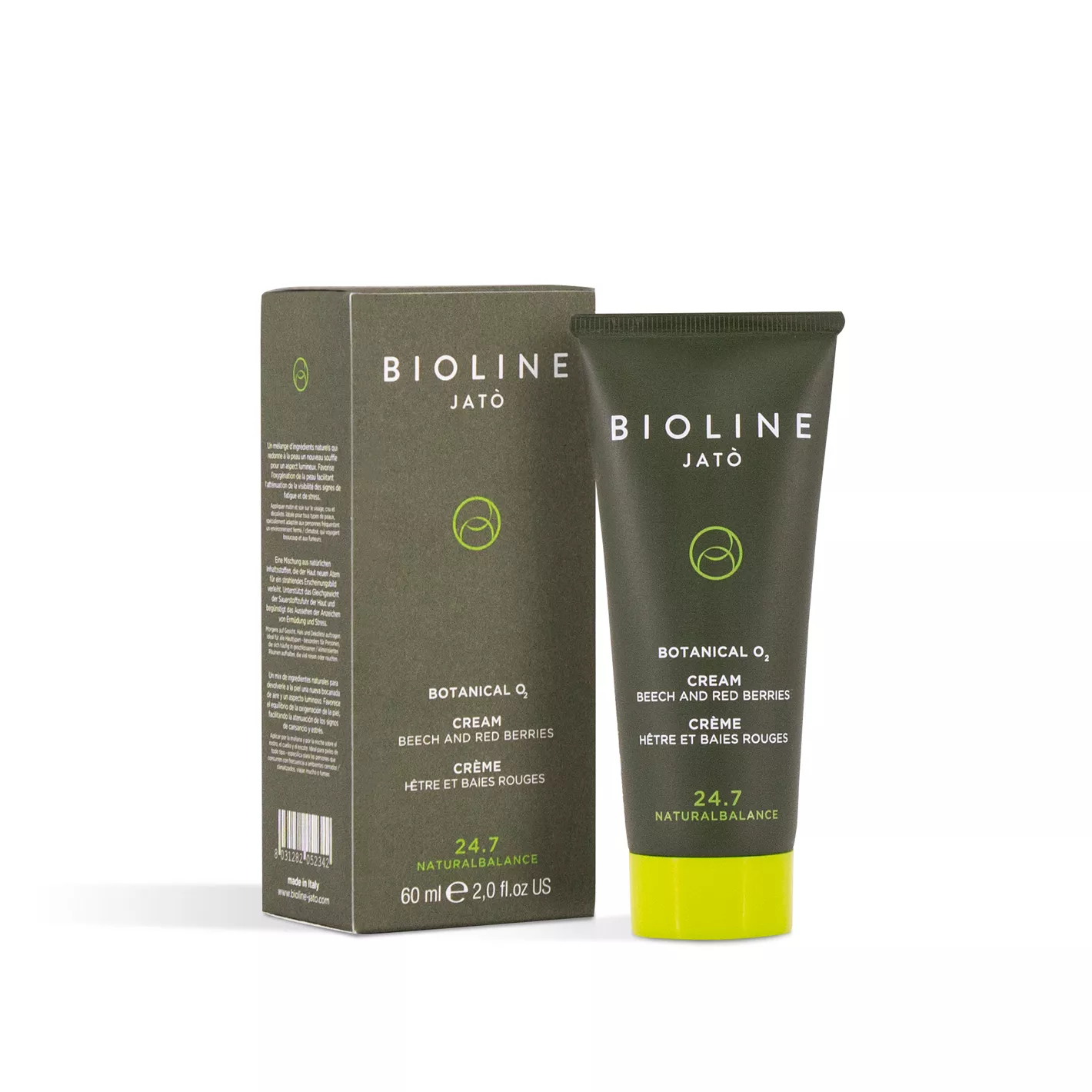 Cream Beech And Red Berries
A blend of natural ingredients giving the skin a new lease of life for a radiant appearance. It encourages the balance of oxygenation of the skin helping to reduce the look of signs of fatigue and stress.

Beech (buds) Raspberry (fruit) Blackcurrant (fruit) Bilberry (fruit) Elderflower Extracts
Apply morning and evening on face, neck and décolleté. Suitable for all skin types – especially for those who spend time in enclosed / air-conditioned environments, travel frequently or smoke.