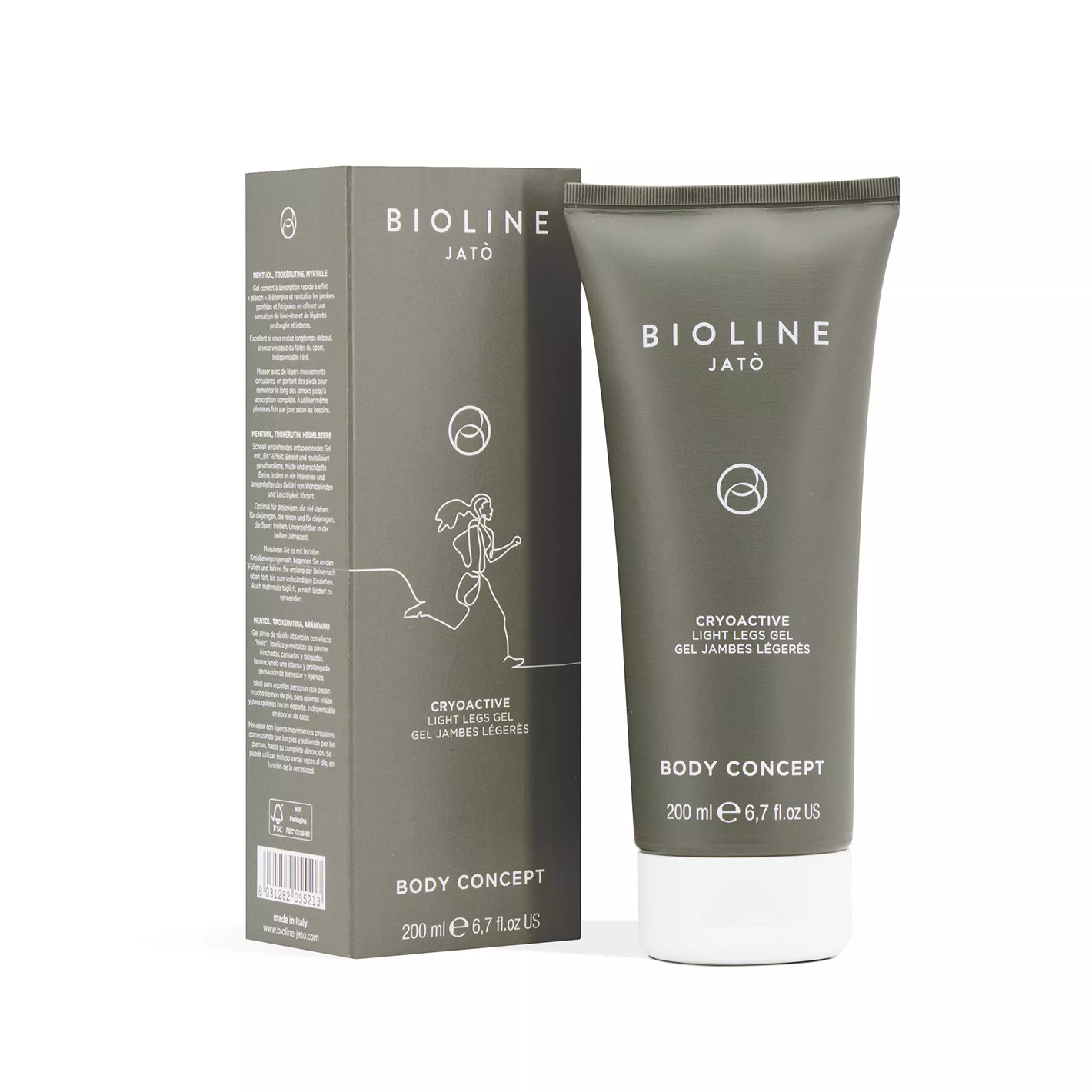 Fast-absorbing fatigue relief gel with an "ice" effect. Energizes and revives swollen, tired and weary legs, promoting an intense and prolonged sensation of wellbeing and lightness.
Menthol Troxerutin Blueberry.
Massage with light circular movements, starting from the feet and working up the legs, until completely absorbed. Can also be used several times a day, when needed.