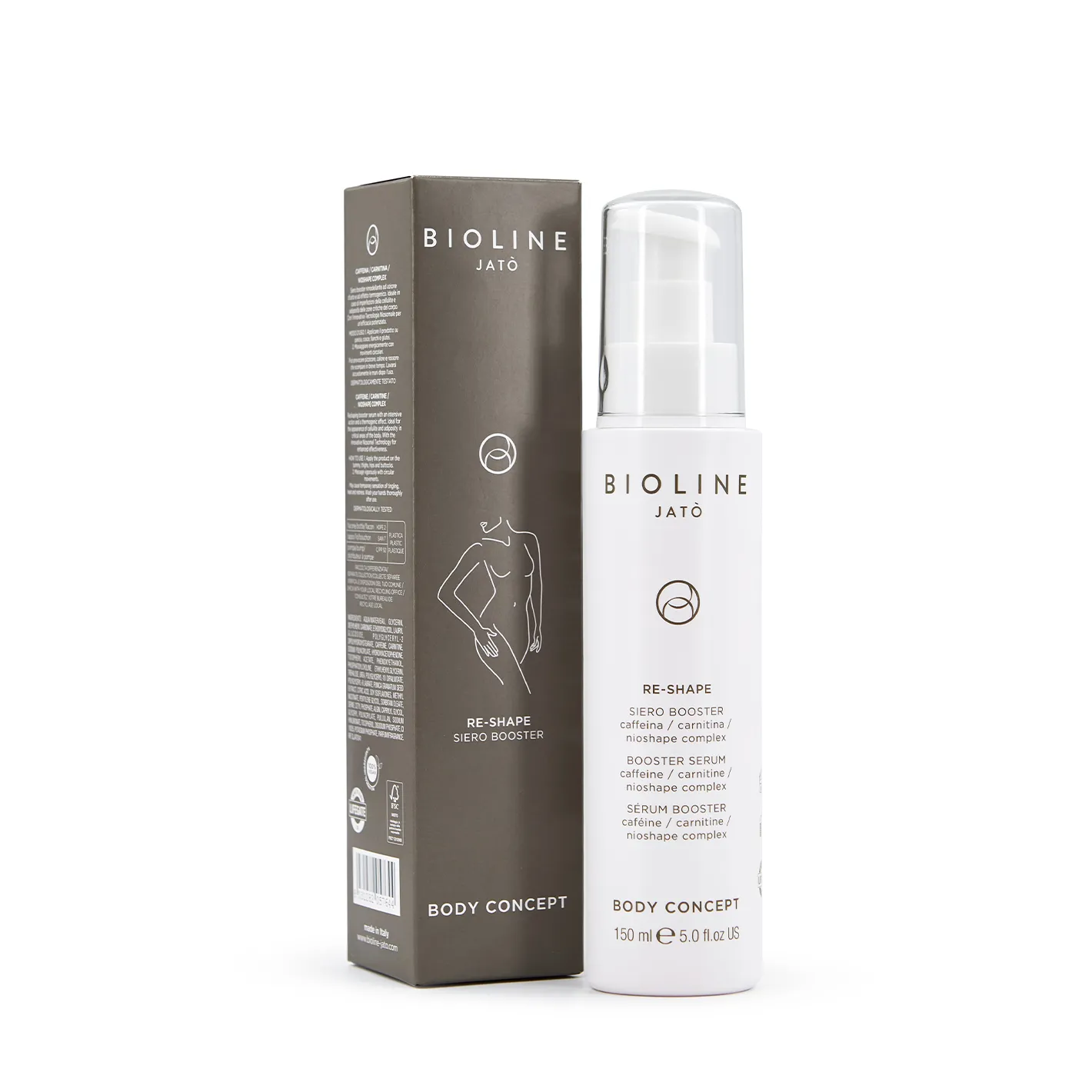 Cellulite blemishes and adiposity
Reshaping booster serum with an intensive action and a thermogenic effect. Ideal for the appearance of cellulite and adiposity in critical areas of the body. With the innovative Niosomal Technology for enhanced effectiveness.
Caffeine Carnitine Nioshape complex
1. Apply the product on the tummy, thighs, hips and buttocks. 2. Massage vigorously with circular movements. May cause temporary sensation of tingling, heat and redness. Wash your hands thoroughly after use.