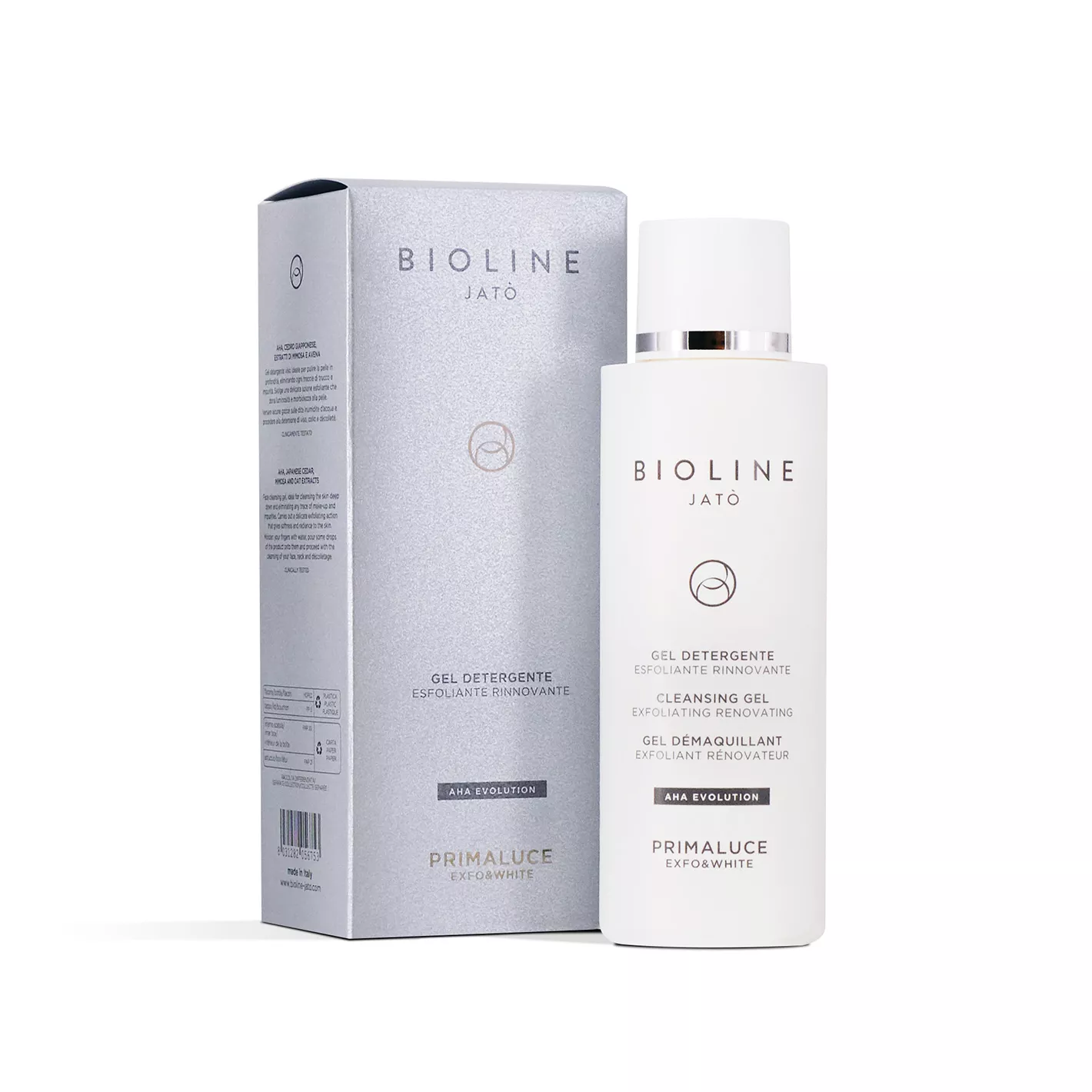 Cleansing Gel Exfoliating Renovating
Face cleansing gel, ideal for cleansing the skin deep down and eliminating any trace of make-up and impurities. Carries out a delicate exfoliating action that gives softness and radiance to the skin.
AHA (Glycolic, Lactic Acid), Japanese Cedar, Mimosa and Oat Extracts
Moisten your fingers with water, pour some drops of the product onto them and proceed with the cleansing of your face, neck and décolletage.