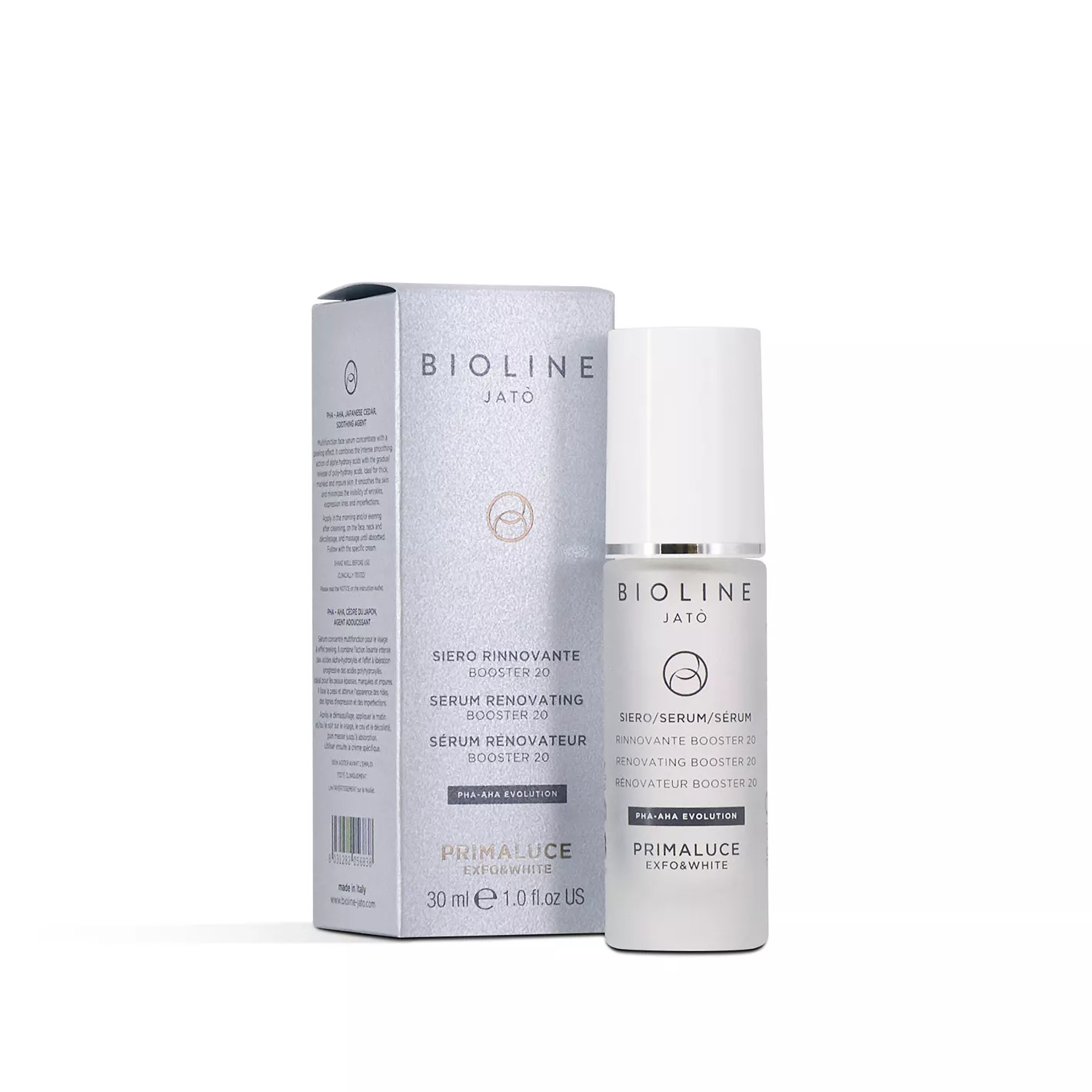 Multifunction face serum concentrate with a peeling effect. It combines the intense smoothing action of alpha hydroxy acids with the gradual release of poly-hydroxy acids. Ideal for thick, marked and impure skin. It smoothes the skin and minimizes the visibility of wrinkles, expression lines and imperfections.

*due to local cosmetic regulations, this item may not be available in all markets.
PHA – AHA (Gluconolac¬tone, Lactobionic, Glycolic, Lactic Acid), Japanese Ce¬dar, Soothing Agent, Mimo¬sa, Oat and Lily Extracts
Apply in the morning and/or evening after cleansing, on the face, neck and décolletage, and massage until absorbed. Follow with the specific cream.